Pastor Arrested On Child Pornography Charges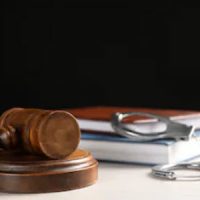 A pastor has finally been brought to justice after six years of attempting to make a case against him. Law enforcement acted on a tip from 2016 which linked the IP address of his church to a user who had accessed child pornography. Years later, authorities received a tip concerning the pastor and child pornography. However, the case didn't break until recently when the FBI targeted a major distributor of child pornography from Denver. An attempt to download the child pornography had been made from the church's IP address. In 2020, Tallahassee police became involved when they found a child pornography publisher who had an IP address associated with the same church. Then, in 2021, the IP address came up again during an investigation of another pedophile who shared information with someone at the church.
As of 3.18.22, the church's website has issued a statement that they were "shocked and disgusted" by the allegations against their former leader and that a deacon with the church has stepped in to take his place.
With several child pornography-related hits all pointing back to the church, the FBI eventually had enough to execute a search warrant. They uncovered flash drives with child pornography and the pastor has since been arrested. The pastor has since been charged with possession of child pornography, but police say they expect to issue more charges as the case unfolds. Police may believe that he helped distribute child pornography which would be a more serious crime than merely possessing it. As it stands, he faces 15 years under New Hampshire state law on the possession charges alone.
Understanding the investigation 
It's important to understand that the pastor was a person of interest in these crimes, but there was limited evidence directly tying him to child pornography. He could have easily presented a defense that another individual on the premises used their IP to access these images. It wasn't until the images were actually found in his possession that the pastor was arrested.
While the pastor may have been a person of interest, he managed to always be a "person of interest" in some other investigation that targeted some other pedophile. But because the IP address was associated with numerous CP-related acts, the FBI was able to execute a search warrant. They also had a witness who alleged the pastor had access to child pornography, but that apparently was not enough to get a search warrant at the time, or, if it was, the pastor was able to get rid of the evidence before the FBI could link it to him.
Talk to a Tallahassee Criminal Defense Attorney 
Are you facing serious charges in Tallahassee? Call Tallahassee criminal lawyer Luke Newman, P.A. today to discuss your situation in more detail and we can begin preparing your defense immediately.
Resource:
lawandcrime.com/crime/baptist-pastor-arrested-after-search-warrant-alleges-he-possessed-numerous-images-of-child-pornography-following-nearly-six-year-investigation/