Catholic School Teacher Arrested On Child Pornography Charges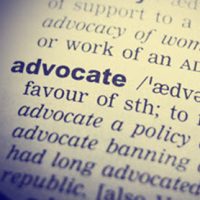 A Catholic school teacher is facing charges of possessing and distributing child pornography. Police say that the teacher uploaded three photos to a site that depicted child sexual abuse. The images were traced back to the teacher and a warrant was executed on his property. The teacher told police he possessed and distributed the child pornography and images found on his laptop corroborated that claim.
The teacher has been placed on administrative leave and is prevented from accessing the school grounds or children. The diocese reported that they are aware of the situation, saddened by the report, and have offered prayers to the family of the teacher and the victims.
Understanding child pornography charges 
Possession of child pornography is often prosecuted by the federal government because it requires multi-state jurisdiction to find suspects who are trading images online. In this case, the defendant is facing federal charges for the crime as the images were linked back to him through his IP address. They then confronted the defendant and executed a search of his home where they found more images of child pornography. Further, the defendant admitted to knowingly possessing the pornography. So, a guilty plea, in this case, is likely with the defendant's attorney reminding the court that the defendant didn't act on his desires or sexually abuse anyone (that they know of). Further, the defendant complied with the investigation and was honest with police. While child pornography charges can result in 20-year federal sentences, compliant defendants tend to get much more lenient sentences. In a case like this, having the defendant in a sex offender's database where he can be monitored is often considered a win for law enforcement.
Defenses to child pornography charges 
The law provides several defenses to child pornography charges, but they must be appropriate to your case. In the above-mentioned instance, the defendant has already admitted to knowingly possessing the unlawful material.  Not admitting to criminal conduct would have been the better route to take for building a defense.  If the defendant didn't know the material was there, then he has committed no crime. Botnets often use unsuspecting computers as servers for various unlawful acts. Further, the material found may not actually constitute child pornography under the state's definition. In some cases, law enforcement is convinced that an individual depicted in an image is a minor when in fact, they are not. In one case, a defendant paid to fly over a model from another country so that she could testify before the court that she was over 18 years of age. An expert witness testified that the girl was "definitely" a minor. Pinning someone with child pornography charges as a means of destroying or humiliating them does happen.
Lastly, nudity is not (by definition) pornography. Art nudes have special dispensation to depict the human body without clothing, but so long as the main focus of the image is not to sexually arouse, it does not constitute child pornography.
Talk to a Tallahassee Criminal Defense Attorney Today
If you are facing serious charges, call the Tallahassee criminal defense attorneys at Luke Newman, P.A. today to schedule an appointment and we can begin preparing your defense immediately.
Resource:
wtxl.com/news/local-news/former-tallahassee-teacher-indicted-on-child-pornography-charges