Trio Sentenced For Bank Fraud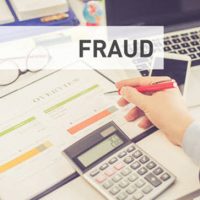 Three Florida men are facing sentences of 36 months, 26 months, and 2 months for their role in a scheme to commit bank fraud. Among the allegations were bank fraud, conspiracy to commit bank fraud, wire fraud, and identity theft. The three gained access to debit card and checking account information and unlawfully used the funds for personal gain.
The U.S. Attorney announced that "identity thieves would rather steal the personal identifying information of hardworking citizens than earn an honest living," said U.S. Attorney Coody. "Thanks to the dedication of our law enforcement partners, these criminals will have steady employment cleaning the toilets and dormitories of a Bureau of Prisons facility for some time; a task that hopefully will deter them from future criminal conduct upon release."
They will also be required to pay restitution to the victims as per the terms of their sentences.
Understanding the scheme 
Right now, there's a lot of information out there. Personal information, data leaks, hacking attempts, and more expose our data to bad actors every day. Once they get a hold of checking account information, they can use the money to extract funds from your account using Zelle, Paypal, or a similar service.
One of the individuals involved in the scheme is accused of using the personal information of a former tenant to open a bank account. These bank accounts are often used to commit other forms of fraud such as entitlements fraud. In this case, the landlord used the account to steal economic stimulus payments, a common form of fraud in post-pandemic America.
As it stands, stealing pandemic-related recovery funds is considered much worse than your typical fraud allegation. Because the money was earmarked for Americans having financial difficulties, it is considered an aggravating factor for the purposes of prosecution. In this case, the defendant likely pleaded that charge away in exchange for a guilty plea and a three-year sentence.
As part of the sentencing, the assets of the individuals were seized to help repay the individuals who suffered losses through the fraud.
How were these individuals caught? 
The FBI generally does not go into detail about their investigations when announcing convictions. However, we know that the criminal division of the Post Office was involved in the investigation. It is more than likely that the coronavirus stimulus check triggered the investigation and led investigators to other forms of fraud. The users would have filed complaints concerning unauthorized transactions. The Zelle and Paypal accounts give the FBI another attack surface to exploit. Even dummy accounts are traceable. Nonetheless, the U.S. Treasury takes COVID relief fraud very seriously.
Talk to a Tallahassee Criminal Defense Attorney Today 
Tallahassee criminal lawyer Luke Newman, P.A. represents the interests of those charged with crimes. We handle both state and federal charges and can help you get a resolution that you can live with. Call today to learn more about how we can help.
Resource:
justice.gov/usao-ndfl/pr/trio-sentenced-federal-prison-conspiracy-identity-theft-and-various-fraud-charges