FBI Cracks Child Porn Ring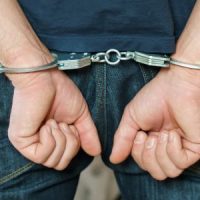 A recent multi-year investigation cracked a child porn ring that brought down two Florida State University students along with 50 others across the State of Florida. The two students were arrested for distribution and receipt of child pornography
The investigation was begun by the FBI in 2020 when an undercover agent managed access to an encrypted group chat on the Kik messaging app. The FBI says that there were approximately 50 individuals who had access to the group chat and that they would share images and movies of a pornographic nature that included child pornography.
One of the students who was arrested was seeking a degree in social work and family and child services. The FBI was able to leverage this defendant into assuming his online identity. At that point, the FBI was able to access and chat with his contacts including another FSU student. The two sent messages to one another concerning their fantasies of having sex with infants. The two also shared videos.
Understanding the investigation 
Investigations cracking group chats can take years to unfold. An FBI agent working undercover generally attempts to gain the trust of those in the group and eventually, they can compromise a single member. Once that member is compromised, they will assume the identity of the compromised member to compromise the rest of the group. In this case, it has led to charges against 50 individuals all of whom had access to the group chat.
Nonetheless, these apps offer users the ability to coordinate with others, share files, and use strong encryption to keep unwanted members out. Often, the group members use proxy services to hide their IP addresses.
The apps themselves and the companies that produce them have broad immunity from lawsuits emerging due to lobbying efforts out of Silicon Valley. Many of these apps are set up for clandestine meetings between amorous singles or allow for a level of private chatting that makes them difficult to access and discover. Are these apps responsible when a user posts images of child pornography? The answer is no.
What could happen, that hasn't happened, is that there could be broader regulatory efforts to impose a duty of care on these app-makers to prevent child exploitation from occurring on their sites. Unfortunately, when it comes to protecting children, we're often simply punishing those who have wronged them. By then, the damage is done. While major sites like Facebook and Twitter have made efforts to prevent pedophiles from accessing children online, smaller apps that are less in use have not done the same. Distributors of these apps can also place requirements on companies before the apps are distributed by their app store. Nonetheless, many continue to use these apps to exploit children and share illegal material.
Talk to a Tallahassee Criminal Defense Attorney Today 
Facing criminal charges? You can fight back. Call Tallahassee criminal lawyer Luke Newman, P.A. today and we can begin preparing your defense immediately.
Resource:
tallahassee.com/story/news/2022/03/08/two-florida-state-fsu-university-students-charged-child-pornography-tallahassee-leon-county/9416791002/
firstcoastnews.com/article/life/18-apps-parents-should-know-about/77-4068f338-f0dc-49e0-b740-736a31042ffa