3 Charged With Sex Trafficking After Child Sex Sting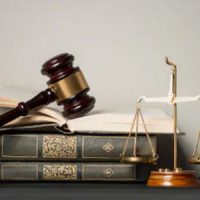 Three individuals in Georgia have been charged with sex trafficking after attempting to meet up with a minor that they were speaking to online. The sting was conducted by the Crimes Against Children Task Force and several other Georgia agencies. 13 cases were established out of 43 exchanges resulting in 4 arrests. The final arrest was related to charges of child pornography.
Ultimately, when law enforcement initiates the cases, it's a bit like a fishing expedition. They send out lures and whoever bites gets reeled in. Law enforcement will give every individual enough rope to hang themselves with. But, there are limitations on how far they can go.
How do child abuse stings work? 
There are multiple ways to conduct a child abuse sting. However, entrapment defenses normally don't work. Essentially, law enforcement can entice someone who they believe is going to break the law. The defendant has to establish that it would be against-type for them to commit such a crime and that law enforcement somehow duped them. As an example, if a child claims to be in imminent peril and someone goes to save them, law enforcement would not be able to claim that they were committing child abuse. So, the police can't trick you into doing something you would not have done otherwise. But they can trick you into doing something you likely would have done.
This means that police must not only establish that you sought out a child to meet up with, but you made the effort of meeting with them for the purpose of engaging in sexual intercourse. There are a lot of moving parts to a prosecution like that, so there's a lot of attack surface for criminal defense attorneys. Nonetheless, prosecutors work closely with law enforcement to ensure that they get all of the elements of a child sex trafficking prosecution checked off before they make the arrest. They don't always get everything right, but nine times out of ten, a criminal defense attorney enters the fray after they can really defend the client from the charges. At that point, they're left defending the client from the maximum sentence.
How did they get a child sex trafficking charge? 
Unclear, but it's likely that Georgia has a more open-ended definition of the words "sex trafficking" which means they can file charges based on a lower threshold than the federal government. Typically, sex trafficking would require a period of sustained control or at the very least, the threat of control. In this case, the relationship between the abuser and child does not exist because the abuser is a police officer.
Instead, each of the three defendants is accused of taking the effort to meet with a child. Under federal law, that would not be enough to ensure a sex trafficking conviction. It would be enough to establish the individual was conspiring to commit a crime.
Talk to a Tallahassee Criminal Defense Attorney 
Tallahassee criminal lawyer Luke Newman, P.A. represents the interests of individuals who have been charged with serious crimes. Call today to schedule an appointment and learn more about how we can help.
Source:
moultrieobserver.com/news/local_news/ccso-assists-in-child-sex-sting-4-suspects-charged/article_7e2ce188-bea1-11ed-ae89-d3360fde9fc0.html