14-Year-Old Charged With Attempted Murder To Face Adult Charges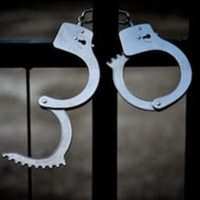 A recent news story discussed a 14-year-old who was charged with attempted murder for shooting up a vehicle with another teen in it. At the time, he was accompanied by a 16-year-old. It is highly unlikely that Florida will charge the teen as a minor. Florida has a track record for charging youths as adults for serious crimes. Our state's reputation for charging teens as adults has been written about extensively by local journalists.
Essentially, Florida makes the process of charging a teen as an adult much easier than other states. Whereas in other states, a judge may have to sign off on charges for a minor charged as an adult, Florida prosecutors have the option of directly charging the teen without judicial oversight. In other words, if the prosecutor decides to charge a teen as an adult, the court cannot override that decision. There are other judicial and legal constraints in place, but those involve the length of the sentence and not the charging.
To be sure, most states would charge a 14-year-old as an adult for murder or attempted murder. Another unique aspect of Florida law is that it makes no distinction in terms of the penalty structure of murder or attempted murder. They can essentially be charged as the same crime. So this 14-year-old is looking at a very long sentence, if not a life sentence.
Federal sentencing guidelines for minors 
The decision that led the United States to prevent life sentences for minors (17 and younger) charged as adults is Miller v. Alabama which was decided in 2012. Another case, involving a 14-year-old boy involved a felony murder charge for a hold-up at a gas station that left a clerk dead. The boy did not pull the trigger, but under the felony murder rule, he was charged with his death and given a life sentence.
Miller v. Alabama involved more direct influence over the death. In this case, the defendant was charged with setting fire to a trailer after purchasing drugs. The defendant was charged with attempting to rob the victim, beating him with a baseball bat, and then setting fire to his trailer. The individual inside the trailer died and the defendant was charged with his death. The fire was an attempt to destroy evidence. The defendant died of blunt force trauma and smoke inhalation injuries.
These cases were consolidated and the Supreme Court decided that sentencing a minor to life in prison was not in keeping with our approach to criminal justice, our sense that children do not make the same conscious choices as adults, and a need to adjudicate minors differently than we do adults.
Talk to a Tallahassee Criminal Defense Lawyer Today 
Luke Newman, P.A. represents the interests of Tallahassee residents who are facing serious charges. Call a Tallahassee criminal lawyer at our office today to schedule an appointment and we can prepare a strong defense on your behalf immediately.
Source:
wctv.tv/2023/05/09/14-year-old-charged-with-attempted-murder-tallahassee/