Claims Adjuster Facing Multiple Insurance Fraud Charges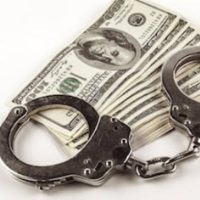 A former claims adjuster has been charged with 11 counts of insurance fraud, 1 count of organized fraud, and 11 counts of grand theft relating to a scheme to defraud her employer, Progressive Insurance, out of a reported $24,000 in falsified insurance claims. Prosecutors say that the 41-year-old woman was responsible for using the information of those who had recently been in vehicle accidents to file fraudulent claims with her employer. She then pocketed the money and used it for personal gain. Prosecutors believe that she created fake email addresses that were similar to those held by actual customers to divert funds from Progressive to personal bank accounts. In other words, she cut herself checks using falsified customer information.
In this case, she is being charged once for every falsified claim she filed which will quickly drive up the sentence. The defendant was forced to resign in 2022 after the scheme was discovered by her employer.
Analyzing fraud charges 
In this case, the defendant is facing state and not federal charges. While the federal government most often prosecutes charges related to fraud, the state of Florida also has statutes that handle fraud. In this case, Florida Statutes 817.234 make it a crime to commit fraud against an insurance company. The relevant text can be found here:
(1)(a) A person commits insurance fraud punishable as provided in subsection (11) if that person, with the intent to injure, defraud, or deceive any insurer:
1. Presents or causes to be presented any written or oral statement as part of, or in support of, a claim for payment or other benefit pursuant to an insurance policy or a health maintenance organization subscriber or provider contract, knowing that such statement contains any false, incomplete, or misleading information concerning any fact or thing material to such claim;
However, there are a number of factors that will drive up a sentence in a fraud case. One of those is the overall amount of money stolen. In this case, authorities were able to find 11 counts of individual frauds committed against the company. The total value of those frauds, however, was $24,000. The defendant is also being charged with grand theft and facing a single count of organized fraud.
In defending a client with this sort of charge, a criminal defense attorney would attempt to get the court to consider the matter in terms of the overall amount of money stolen as opposed to how many discreet attempts were made to defraud the company. Since the amount of money stolen was less than many other frauds committed in the state, it would not make sense to charge the defendant with a longer sentence than someone who stole more money over fewer discreet attempts to defraud.
Talk to a Tallahassee Criminal Defense Lawyer Today 
Luke Newman, P.A. represents the interests of Tallahassee residents charged with white-collar crimes like insurance fraud. Call our Tallahassee criminal lawyers today to schedule an appointment and we can begin preparing your defense immediately.
Source:
nbcmiami.com/news/local/ex-claims-adjuster-from-miami-arrested-on-multiple-insurance-fraud-charges/3042406/