Donald Trump Pleads Not Guilty to Mishandling Classified Documents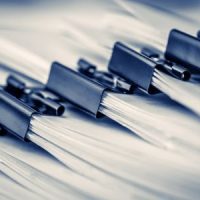 Donald Trump is facing federal charges for allegedly mishandling classified documents that were uncovered at his Mar a Lago Hotel. He is further accused of not giving the documents back when the federal government asked him to. This is a first in our country's history. Never before has a former U.S. president faced federal charges related to the mishandling of classified documents.
Trump maintains that he is being persecuted for political reasons and has gone on social media to deride the prosecution as a witch hunt. Trump is accused of 37 felony counts related to the mishandling of federal documents. He is accused of hoarding documents that related to a Pentagon "plan of attack" and a classified map, among other charges.
Prosecutors maintain that Trump showed these documents to third parties and could have compromised the lives of soldiers and harmed relations with foreign countries according to the indictment.
Analyzing the charges 
Trump is facing 37 counts. 31 of those counts are related to the mishandling of classified information. Trump is accused of willfully retaining the documents despite repeated efforts to turn them over. The six other counts are related to conspiracy, obstruction of justice, and making false statements. If convicted, Trump could face a substantial prison term and it would derail his ability to run for office again. The trial looks set to overlap with the 2024 presidential campaign which could throw a wrench in his candidacy.
Trump likened his own prosecution to that of allegations made against current president Joe Biden who was also found in possession of classified documents. However, the charges made against Trump are more specific than those against Biden. Trump is accused of concealing the documents and lying about what he had while Biden ostensibly did not stonewall the process of turning over the documents. The documents were found in Biden's home. Biden has not admitted to knowing that the classified information was there.
Can Trump beat these charges?
 The biggest problem for Trump is not that he had the documents, necessarily. Trump is accused of lying about having the documents, refusing to give the documents back when asked for them, and stonewalling an investigation into the documents. So, the case against Trump on those matters must be able to establish that Trump knowingly and intentionally stonewalled the process of recovering the documents. Trump is further accused of showing the documents to unqualified third parties. The Justice Department will have to establish that Trump did intentionally attempt to keep the documents after being asked to return them. If they can, then it would come down to a jury holding Trump accountable on the facts.
Talk to a Tallahassee Criminal Defense Lawyer Today 
Luke Newman, P.A. represents the interests of Tallahassee residents who are facing federal charges. Call our Tallahassee criminal lawyers today to schedule an appointment and we can begin preparing your defense immediately.
Source:
apnews.com/article/trump-justice-department-indictment-classified-documents-miami-8315a5b23c18f27083ed64eef21efff3