Two Charged For Conspiring To Commit Racist Attack On Power Grid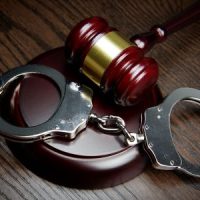 A Florida man and a Maryland woman have been charged in a conspiracy to attack Maryland-area power stations to cause wide-scale blackouts in the area during the winter. The attack was allegedly fueled by racism and hatred. The man had discussed the plan on social media, which included using Mylar balloons during the times when the electrical grid was under the greatest strain.
The defendant discussed the issue over encrypted social media. He posted aerial images of the area's infrastructure. He discussed how a small number of attacks could cause a "cascade failure" that would take out the entire grid.
The defendants have been charged with conspiracy to destroy infrastructure. If convicted, they each face 20 years behind bars.
Understanding conspiracy prosecutions 
You can't go to prison just for discussing plans concerning potential terrorist attacks. People do this for all types of reasons, including playing tabletop games, brainstorming fictions, and whatever else. The government can't stop you from thinking or talking about it. So, in order to charge someone with conspiracy, they must establish that you took one step in the furtherance of the plan. This is where it gets tricky because the government may interpret something you did as being in the furtherance of your plan without you actually having a plan. Logistically, this almost never happens.
The most likely reason that someone is brainstorming a terrorist attack remains to commit acts of terrorism. The government must establish 1) that there was a plan in place to commit the terrorist attack, 2) the attack was within the realm of possibility, and 3) you took one step in the furtherance of the attack.
In this case, the prosecution will claim that the acquisition of the rifle was the one step taken by the defendants. According to the prosecution, the Maryland woman believed she could fire shots at the power station to shut it down.
What will happen? 
The prosecution only needs to cut deals when they need the testimony of one witness against the other. In those cases, they use the one witness to testify against the other, and they cut that witness a deal. In a case like this, the prosecution had access to their social media accounts where they were plotting the ploy. For that reason, the prosecution doesn't need the cooperation of either party and can either take the case to trial, or leverage a favorable plea to avoid the cost and effort of a trial.
Prosecutors will be interested in discouraging future attempts at broadcasting terrorist plans as that only emboldens terrorists. So, they will be looking for at least a decade.
Talk to a Tallahassee Criminal Defense Attorney Today 
Tallahassee criminal lawyer Luke Newman, P.A. represents the interests of residents who have been charged with criminal offenses. Call today to schedule an appointment and we can begin preparing your defense immediately.
Source:
goldrushcam.com/sierrasuntimes/index.php/news/local-news/43647-neo-nazi-florida-man-and-maryland-woman-federally-charged-in-conspiracy-to-destroy-energy-facilities-in-maryland