Florida Man Charged For Capitol Breach And Attack On Officer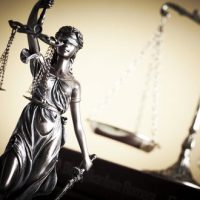 A Florida man has been charged with felony and misdemeanor crimes after his participation in the January 6th Capitol Riots. The man is accused of, among other things, assaulting a law enforcement officer. Police contend that the man stormed a line of police officers who were attempting to push the mob away from the Capitol. He struck an officer in his face shield and caused his head to move backward. It is unclear if the officer was injured in the attack, but the defendant is facing multiple felony counts for that alone.
In most cases, defendants received probation and a fine. However, the government has yet to review all of the evidence and collate everything from social media. The investigation remains ongoing and charges continue to be announced. For those who committed violence against law enforcement, prison time remains likely.
Another recent case filed by the federal government went to trial with the defendant receiving 48 months for his conduct. In that case, the prosecution characterized the defendant as a white supremacist even though he was half-Jewish. The jury concluded that the defendant was a white supremacist based on a history of making racist comments. His defense team tried to characterize him as someone who said outlandish things for shock value. However, the jury heard testimony that the defendant wanted to be involved in the capitol riots, had a history of supporting white nationalism and sentenced him to 4 years in federal prison.
Personal history 
The defendant had a colorful personal history that helped not one bit during his trial. He was accused of stabbing his mother's boyfriend, shooting up a house with a potato gun that had a racist epigram on it, and showing up to work with a Hitler mustache. Coworkers also described how he would make offensive comments about Jews and disabled people. At the time he was working for the U.S. military guarding explosives creating a bit of awkwardness for the prosecutors. He was an avid supporter of the former president.
However, his defense team tried to describe him as someone who was half Jewish and half Puerto Rican and had a difficult relationship with his parents. Acting out against these nationalities was a way to cope with personal trauma and get attention. Meanwhile, 34 of the 44 former coworkers described the defendant as a white nationalist. Prosecutors expressed mistrust that the defendant was half-Jewish but were unable to interrogate the defendant on the matter.
Ultimately, the jurors did believe that the defendant was Jewish, but that didn't stop them from also thinking he was a white nationalist. It's a crazy world. The defendant will spend the next 4 years in federal prison.
Talk to a Tallahassee Criminal Defense Attorney 
Luke Newman P.A. represents the interests of Tallahassee residents who are facing federal or state charges. Call a Tallahassee criminal lawyer at our office today to schedule an appointment and we can begin discussing your defense immediately.
Source:
npr.org/2022/05/27/1101841769/former-army-reservist-and-alleged-white-supremacist-found-guilty-in-capitol-riot