21-Year-Old Indicted For Murder/Robbery In "Broad Daylight"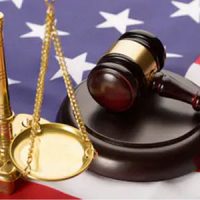 A 21-year-old man has been arrested on charges of murder, robbery with a firearm, and assault with a deadly weapon. The man is being charged with premeditation.
The victim was getting a ride home from a friend when the suspect approached her and started an argument. During the argument, the suspect robbed the driver and shot the woman, killing her. The victim was dead when police arrived. Witness statements and the investigation eventually led to the arrest of the suspect. The defendant has been charged with battery and burglary in the past.
The State of Florida makes it very difficult to get out of prison after being convicted of murder. He was accused of beating two men with a flashlight after a vehicle accident. This seems like exactly the sort of person who has emotional control issues and causes harm in tense situations.
Should emotional problems be considered in sentencing? 
A person who takes the life of another person is generally dead to sympathy (if not rights) but the law makes a distinction between someone who loses control during an argument and someone who plans a murder for personal benefit. The former is closely related to voluntary manslaughter in which a person in the heat of the moment can lose control and kill someone without it necessarily being "murder."
Essentially, the role the suspect played is considered in the sentencing and charging. To be convicted of murder, prosecutors must establish that you had intent or a "guilty mind". This suspect is being charged with premeditated murder. However, this feels closer to a crime of rage.
Unpacking voluntary manslaughter versus second-degree murder 
Efforts to section off manslaughter from any crime of intent regardless of the basis is now underway. Typically, these laws were used to give privileged individuals sweetheart deals (think moral panic, trans panic, gay panic, and Black panic defenses). As an example, if a man takes home a woman and it turns out she has male anatomy, the man may become irate and murder them. In these cases, defendants have been able to claim manslaughter over second-degree murder on the basis of moral panic.
Moral panic defenses claim that an individual who is in the heat of the moment is less responsible for their conduct than someone who has time to consider. It, therefore, should fall under manslaughter and not murder.
Such defenses are becoming increasingly less accepted by society. However, "bang-bang play" and "heat of the moment" defense remain important to law enforcement defense.
It is unlikely that this defendant will be given the option of a manslaughter plea. However, it will depend on the driver (who was left alive) and his testimony on the matter. If prosecutors don't think they can make second-degree murder stick, they'll offer manslaughter.
Talk to a Tallahassee Criminal Defense Lawyer Today 
Luke Newman, P.A. represents the interests of Tallahassee residents overcharged by prosecutors. Call today to schedule an appointment and our Tallahassee criminal lawyers can begin planning your defense immediately.
Source:
tallahassee.com/story/news/local/2022/12/29/tallahassee-police-arrest-man-in-fatal-shooting-at-terra-lake-apartments/69763956007/