Tallahassee Man Faces 13 Counts After 6 Robberies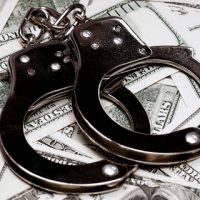 A grand jury recently indicted a Tallahassee man after a string of robberies in November. The 21 year old man was indicted by the federal government under The Hobbs Act which was originally designed to stop the Cosa Nostra and affiliated organizations from infiltrating the unions. Interestingly, the communists could have employed the same tactic but instead they formed the IWW and took a back seat to American unions like the AFL-CIO, Teamsters and related entities that were later infiltrated by the mafia. This gave rise to the Hobbs Act and RICO which is now used to bust up efforts to corner the market using intimidation, violence, and dirt.
Today, this is less of a problem, but the Hobbs Act allows federal prosecutors to target individuals who target delivery vehicles. Indeed, the best way to get charged under the Hobbs Act is to rob delivery men as a form of road piracy. However, this particular defendant targeted businesses like Subway and the Dollar General and because it was part of an intentional process, can be charged under federal law.
The defendant faces 20 years in prison for each robbery and 15 on a related count of being a felony in possession of a weapon.
Analyzing potential defenses
 In cases where the federal government finds it easier to prosecute a case or the sentencing is much longer and stricter, local law enforcement will pass the case to federal prosecutors who take over to exact a longer sentence. In this case, it would have been easy for Florida authorities to file robbery charges against this individual, but the sentencing range would have been 15 years as opposed to 20. In actual fact, federal sentencing guidelines almost never require the maximum. This is the sort of case that doesn't often get filed by federal authorities.
Mistaken identity is a strong defense to these charges. However, it is unlikely that the feds have pinned the blame on the wrong victim. That almost never happens. By the time they're raiding your home, they know what they're looking for.
Why federal charges?
 The Hobbs Act makes it easier to put this particular defendant away for longer which will act as a deterrent to robbing businesses in this manner. That may mean an individual committing a robbery will be more likely to target individuals as opposed to businesses. The last time I saw the Hobbs Act used in a robbery prosecution was when the defendants were targeting UPS delivery vehicles. So, this could be a novel use of the Hobbs Act and prosecutors may be interested in taking this low-risk case to establish precedent under the law to handle retail robberies.
Talk to a Tallahassee Criminal Defense Attorney Today 
Being charged under the Hobbs Act? Tallahassee criminal lawyer Luke Newman, P.A. can help. Call our office today to schedule an appointment and learn more about how we can help.
Source:
tallahassee.com/story/news/local/2023/02/09/tallahassee-man-indicted-on-13-counts-for-armed-robberies/69890130007/