Should We Take Fraud Charges Against Politicians Seriously?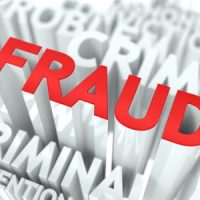 Donald Trump and Andrew Gillum may not have a lot in common politically, but both are facing fraud charges in recent suits filed by political enemies. Should we take these charges seriously? Well, I guess. But if their political enemies weren't so fixated on them, it's more likely than not nobody would have cared. Why not? Well, it's hard to find a victim.
In Trump's case he allegedly paid off a professional sex worker with money held by a company. In Gillum's case, he allegedly pocketed lobbying donations to pay for personal items. Is this illegal? Yes. Is it worth prosecuting? Well, it depends on the defendant.
It's very easy to become cynical at something like this because the selective nature of the prosecution reveals the corruption of the system. Things like this happen all the time and when they're prosecuted, there's usually an ulterior motive. Below, we'll take a look at these fraud cases and the fraud cases that end up in major prosecutions.
Who is the victim?
 Technically, the victim of Trump's fraud is the company that he owns.
Nonetheless, the U.S. government feels like a system of bribery is a conflict of interest and they're right to do so. On the other hand, there's no evidence that this doesn't happen all the time and the worst offenders are too big to fail.
How can I get charged with fraud? 
The following is a non-exhaustive list of individuals you should target to get charged with fraud:
The elderly
The U.S. government
Rich people
Patients in a health care setting
Consumers
While this list is non-exhaustive, the vast majority of fraud cases will include one of those five victim categories.
Frauds against the U.S. government, Medicaid, and other public benefits are among the most likely to result in long sentences. Here in Florida, targeting the elderly or those with mental health diagnoses are among the most common forms of fraud that are prosecuted universally.
Investor schemes are also prosecuted thoroughly with the amount of money stolen being a major factor in the length of the sentence. Consumer fraud disrupts the economy, so you better believe that the government takes that seriously.
Talk to a Tallahassee Criminal Defense Lawyer Today 
Tallahassee criminal lawyer Luke Newman, P.A. represents the interests of those charged with white-collar crimes like fraud. Call today and we can begin discussing your case.