Three Plead Guilty In Patient-Kickback Scheme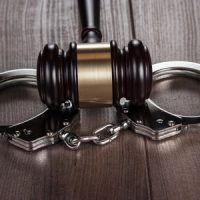 Federal investigators say that three individuals involved in Florida sober homes are guilty of bilking public and private insurers of millions in false claims. While you've probably heard of kickback schemes involving doctors who are paid to refer patients to specific medical care, the use of certain medical devices, or the prescribing of certain drugs, it is much more uncommon that patients are offered enticements. In this case, the patients were being offered enticements such as cash, free airline tickets, illegal drugs, and a "comfort drink" that had a strong sedating effect to keep them coming back. The staff would charge the patients' insurance for "comfort drinks", unnecessary procedures or testing, or services they never received. In this manner, they accrued $112 million in ill-gotten gains. All three of the defendants have pleaded guilty to various charges involving money laundering, health care fraud, or false reporting.
The main idea behind the scheme was to cycle the patients between a detox facility and a sober home by helping them relapse again and again.
Understanding the charges 
Taking a vulnerable population and feeding them the type of poison that is destroying their lives so that you can bilk their insurers for as much money as possible is a very serious allegation. It's not entirely clear why the defendants haven't been charged with racketeering-related offenses, but it is likely that the federal government has enough fraud charges against them to land the ringleaders in prison for at least two decades. In some cases, the federal government will stick to charges that are easier to prove so long as they get the sentence they want. It may be difficult to prove that there was an ongoing conspiracy to relapse patients. Nonetheless, these are the allegations that are being made by federal prosecutors.
In addition to health care fraud offenses, the two main ringleaders are also facing substantial money laundering offenses. If convicted on the main count, they could spend as many as 20 years in prison. Federal prosecutors will likely be looking to put these individuals behind bars for a long period of time given the especially black-hearted nature of their offense.
It remains unclear, however, what beyond health care fraud, fraudulent filings, and money laundering is actually provable. At this point, prosecutors believe that the companies were turning over patients between detox and sober home facilities by plying them with drugs. What they have, however, is evidence that the men falsely charged for remedies associated with sober homes and detox facilities. If the prosecution could have proven that the conspiracy involved drug trafficking to a vulnerable population, then maybe you see racketeering and drug trafficking charges filed as well. Anyone who knew about the conspiracy or actively engaged in it, could have been charged under RICO. At this point, however, a doctor and a recruiter implicated in the scheme are facing comparably light charges to the ringleaders.
Talk to a Tallahassee Criminal Defense Attorney Today
Luke Newman, P.A. represents the interests of those charged with crimes in Tallahassee. Call our Tallahassee criminal defense attorneys today to schedule an appointment and we can begin preparing your defense today.
Resource:
miamiherald.com/news/local/article258471413.html