New "Indecent Battery" Charges And How They Would Work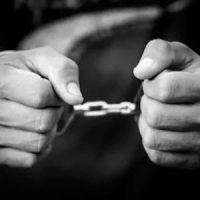 Florida legislators have issued a proposal that would change how the crime of battery is prosecuted. For those who are 16 years of age or over, the new charges would make it a separate crime to forcibly touch someone in a sexual manner without their consent. Typically, such charges are filed under simple battery. The legislation proposes that a separate crime be charged for "indecent battery" that would include non-consensual groping and other types of sexually-charged touching.
First-time offenders would face a first-degree misdemeanor charge. Those with subsequent offenses would face a third-degree felony. However, a person convicted of indecent battery would not be required to register as a sex offender. While many support the legislation, there are others who believe indecent battery should begin as a third-degree felony and then escalate to a second-degree felony for subsequent violations.
Does the proposed legislation make sense? 
It makes sense considering that the penalty for unlawfully groping someone is a first-degree misdemeanor. It is a substantial invasion of someone's personal space and privacy and a strong predictor of sexual impropriety. It is a form of sexual offense, so why isn't it charged as such?
Under the law, words have very specific definitions and those definitions aren't always intuitive. Under Florida law, sexual battery is essentially rape and requires some form of penetration of the body. Anal, vaginal, or oral penetration or union must be present to trigger a sexual battery charge. Absent penetration, there is no statute specifically prohibiting forcible touching or unwanted groping other than the simple battery statute.
While battery sounds like someone striking another individual, that's not specifically what it means. While striking someone is a form of battery, any form of harmful or offensive touching is also a type of battery. The penalties for simple battery, however, are comparatively low, unless the crime is committed against a child by an adult or includes an aggravating factor like severe bodily injury.
So, the new law will fill in the space between sexual battery, which requires penetration, and simple battery which is a second-degree misdemeanor and almost never results in jail time. Nonetheless, some don't believe the law goes far enough to punish individuals for what constitutes, on its face, intentional sexual abuse.
Talk to a Tallahassee Criminal Defense Attorney Today
If you are facing serious charges, call the Tallahassee criminal defense attorneys at Luke Newman, P.A. today to schedule an appointment and discuss your options in more detail.
Resource:
thecrimereport.org/2022/02/17/proposed-florida-law-considers-heavier-criminal-charges-for-groping-someone/