Charges Flying In Fake Candidate Prosecution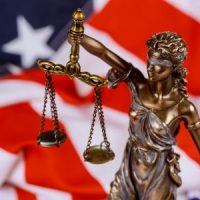 A political strategist is being targeted by prosecutors after he helped campaign for numerous "non-candidates" who did not campaign themselves in close political districts. The Republican strategist hoped to encourage Democratic voters to "cut the party strings" and vote for independent candidates who had left-of-center stances. One of these candidates, who had the same surname as the Democratic candidate received 6,000 votes in an area that was decided by less than 100. Now, two of these political candidates are facing charges related to the accepting of campaign contributions in excess of legal limits, false swearing in connection with an election, and submitting false voter information. Each crime in a third-degree felony under Florida law and carries a maximum sentence of 5 years behind bars. The political strategist who masterminded the scheme has yet to face any charges related to the matter and may never.
The matter has cast a light on "dark money" in political campaigns. While most donors were required to disclose their political donations, dark money doners can avoid that. It creates a situation where money passes between hands several times before anyone knows what it's being used for. In this case, the money had passed between three agencies before it ended up in hands of the fake candidates. At this point, only the fake candidates are facing charges. However, they will likely try to help the prosecution build a case against the political strategist who has yet to face any charges related to the scheme.
What's fraud and what isn't? 
A similar lawsuit was recently filed in Florida against a man who had set up a Twitter account that misled voters concerning early voting. The message said that they could text their vote to a number provided on the Twitter page. Several thousand Florida residents believed that was the case and texted their vote to the number. Of course, the number was not being monitored by anyone in the government and the votes didn't count. This resulted in several thousand people being misled that they already voted.
In that case, there was a determination that the Twitter account users were being directly misled for the purpose of advantaging one political party over another. That is illegal because it amounts to fraud. The legal definition of fraud is using misleading information to affect an outcome that benefits you. When this occurs in a legal transaction or impacts the rights of an American, it is both a civil and criminal issue. In other words, not only do you face criminal charges for the fraud, but you also owe remuneration to the individual you defrauded.
In this case, the government is having a difficult time connecting the fraud of the candidates, who were likely told that they would face no legal problems for offering themselves up for this scheme, to a conspiracy directed by the political strategist. Even if they can, they must prove that the strategist intended to defraud voters. In this case, that's not so apparent. The candidates are facing other crimes that are not considered fraud.
Talk to a Tallahassee Criminal Defense Attorney 
If you are a political candidate receiving dark money in connection with a campaign that does not exist, you may need an attorney. Call Tallahassee criminal lawyer Luke Newman, P.A. today to schedule an appointment and we can discuss your defense strategy today.
Resource:
tampabay.com/news/florida-politics/2022/01/19/records-tallahassee-strategist-helped-boost-ghost-candidates-with-dark-money-ad-buy/