Three Florida Men Arrested In Capitol Breach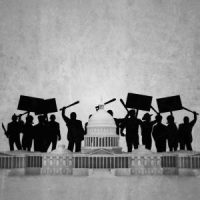 Three more men are facing federal charges in the January 6 Capitol Riot that was spurred by fake news and political unrest. Fans of the Trump Administration were told by the former President that Joe Biden and/or his supporters had illegally stolen the election. Trump then attempted to leverage governors in swing states and launch legal challenges to the election results. When that failed, he told his followers that the fix was in. This spurred several to attempt to disrupt the reading-in of President-Elect Joe Biden. The results were violent, disturbing and chaotic.
The prosecutions from January 6th are still ongoing. As of now, over 725 individuals have been arrested on various charges. Most individuals have pleaded guilty to misdemeanor disorderly conduct on Capitol grounds. However, many are facing enhanced charges related to individual actions taken that day. The three men mentioned in the article are being charged with throwing various objects at police officers, physically confronting police officers with violent force, possessing pepper spray and other weapons, and aiding and abetting the use of pepper spray against police.
As of now, the majority of prosecutions that have resulted in sentences were gained via plea deals. Many of the worst offenders are still fighting the charges and will likely continue to do so until a trial date is set and approaches. Below, we'll take a look at how defense attorneys are handling these cases.
What does the federal government want? 
The federal government wants to remind the good people of America that it is still in charge. On one day, they misjudged the threat posed by a group of protesters who managed to penetrate the Capitol and terrify political leaders. This has resulted in heavier prosecutions against visible individuals involved in the riot like the "QAnon Shaman" who will face at least four years behind bars. They have been convicted of conspiracy charges.
While defense attorneys for these individuals, including attorneys for the QAnon Shaman, have raised mental health issues on their clients' behalf, the court has been less-than-sympathetic to these arguments. Defense attorneys contend that an individual who truly believes that their country is being stolen from them by an enemy force would be doing something good by protesting the take-over of their government. However, because they were misled, they formed false beliefs concerning reality that made them do something bad that they believed was good. While perhaps a strong psychiatric argument, the law is fairly restrictive in allowing arguments of this type in criminal cases.
Insanity defenses are almost never successful because defense attorneys have the burden of proving their clients are guiltless based on severe mental illness. However, the mentally ill are much like everyone else insofar as they can be violent, nice, compassionate, evil, or considerate. The mentally ill also have a duty to ensure those around them are safe by taking medication and following treatment plans. Lastly, being deluded by false news is not the same as struggling with a perception disorder like schizophrenia that makes delusional thinking likely.
Talk to a Tallahassee Federal Defense Attorney
 If you are facing federal charges in Tallahassee, you will need an attorney qualified to defend you in federal court. Call Tallahassee criminal lawyer Luke Newman, P.A. today to schedule an appointment and we can begin discussing your options immediately.
Resource:
justice.gov/usao-dc/pr/three-florida-men-arrested-felony-charges-related-jan-6-capitol-breach-0