Florida Leads Country In Children Charged As Adults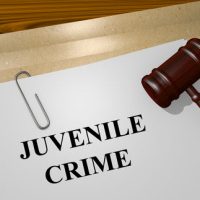 There are certain crimes for which children are almost always tried as adults. These include heinous murder charges that shock the conscience. Less likely, however, is facing routine charges as a child in adult court. However, Florida leads the country in juvenile prosecutions filtered through the adult court system and this has a lot to do with the way our law works.
In many states, there is a review mechanism that determines whether or not adult charges against a child are appropriate. In Florida, however, prosecutors can file adult charges against a child as young as 14 without any judicial oversight or review. As an observer might expect, the majority of children who face adult charges in the Florida courts are Black. While juvenile court judges can occasionally transfer children to adult courts, that almost never happens. 98% of the charges filed against children as adults are filed directly by prosecutors at their discretion.
Pushback by advocacy groups has resulted in the number of adult cases being filed against juveniles dropping considerably. Whereas thousands of these cases were being filed each year as early as a decade ago, the number dropped to around 800 in 2020/2021. However, the decline is also correlated to an overall drop in the number of juvenile arrests made throughout that period. In other words, it remains unclear that prosecutors are filing charges less frequently. In fact, data shows that prosecutors were filing adult charges against juveniles more frequently and the arrest totals coincide with an overall drop in arrests made during the COVID era.
Structural racism 
America doesn't want to see itself as a racist country. In fact, we tend to believe that with as much diversity as we have, we're doing a lot better than homogenous countries like Norway and Japan. That being said, statistics reveal what many of us already suspect. Despite efforts to make our country more equitable, there is still a long way to go.
Statistically, 46% of the juveniles arrested in Florida are Black. 61% of those transferred to adult court or had direct adult charges filed against them are also Black. Therein lies the disparity. Why are Black children being moved to adult courts at a higher rate than white or Hispanic children?
Problems treating children as adults 
Tough-on-crime districts like to be as heavy-handed in their approach as possible. However, when their neighbors' children's lives are on the line, it becomes more difficult to justify such an approach. Not only do adult prosecutions cost more money to maintain, but prosecuting children as adults is even more costly. The annual net savings in trying these cases as juvenile cases would be over $3 million.
Further, children in jail or prison are deprived of educational resources and don't fare well in adult prisons. It is, in fact, generally cruel to send a child to an adult prison.
Talk to a Tallahassee Criminal Defense Attorney 
Cruel or not, more juveniles are facing adult charges in Florida than in any other state in the country. If your child is facing adult charges, you will need an adult criminal defense attorney to advocate on their behalf. Call Tallahassee criminal lawyer Luke Newman, P.A. today to schedule an appointment and we can begin preparing your defense immediately.
Resource:
splcenter.org/news/2022/01/21/criminal-injustice-states-unfairly-prosecute-children-adults