Career Drug Dealer Sentenced To 20 Years In Tallahassee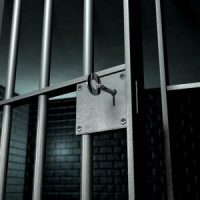 Dealing drugs is by no stretch of the imagination a risk-free career choice. In fact, it is among the riskiest and least lucrative career paths you can follow. A Tallahassee man was recently sentenced to 20 years in federal prison after an officer spotted marijuana in plain view in his car. The officer then used that as probable cause to search a fanny pack on the defendant and recovered a weapon along with several bags of cocaine and flakka. The weapon was illegal for the defendant to possess having been convicted of a felony in the past. In this case, the defendant had faced prior drug trafficking charges, armed robbery with a deadly weapon, and other crimes.
The conviction was announced alongside Project Safe Neighborhoods which is a joint federal, state, and municipal law enforcement initiative aimed at targeting gun violence in high-crime districts. While government studies have shown that the initiative has worked to reduce gun violence in target areas, not everyone agrees with the approach.
What is Project Safe Neighborhoods? 
Essentially, the project is an initiative by the Justice Department to target specific high-crime districts to reduce gun violence, get illegal weapons off the street, and prosecute those who traffic in guns or use them for illegal activities. The problem with initiatives like this is that, traditionally, they reduce homicides in key areas for a while, but then the effects dissipate over time and the number of homicides reverts back to their earlier levels. 
One area that was targeted by PSN operatives was Chicago. While early reports were that the initiative had reduced gun crime in the city, those gains appear to have leveled out. Part of the strategy for prosecuting gun crimes was allowing a review panel to determine whether or not the defendant would face federal or state charges. In terms of guns (and in truth, most crimes) federal law allows for enhanced penalties, longer sentences, and more pressure on the defendant.
Why has PSN faltered? 
The funding dried up. PSN went well beyond simply more aggressive policing and prosecution. It also worked with inmates behind bars who were allowed to discuss issues related to reentry within the community. These programs helped reduce recidivism rates. Pairing with partner organizations, more outreach within prisons helped increase the likelihood that those convicted of crimes would not reoffend. Without those support programs, PSN is just a more aggressive prosecutorial strategy during a time when the prisons are already overfilled.
Further, the neighborhoods that were targeted were high-crime, low-graduation, high-poverty neighborhoods that could benefit from real investment. PSN invested in these neighborhoods to reduce elements that led to criminal activity, but again, funding is a major barrier.
Talk to a Tallahassee Criminal Defense Attorney Today 
If you've been charged with a weapons crime in Tallahassee, you may face either federal or state charges. Tallahassee criminal attorney Luke Newman P.A. can defend you from the charges and protect your rights from illegal police conduct, speculative prosecutions, and prosecutorial overreach. Call today to learn more.
Resources:
chicagopolicyreview.org/2018/03/08/the-deteriorating-impact-of-the-project-safe-neighborhoods-program-in-chicago/
justice.gov/usao-ndfl/pr/tallahassee-man-sentenced-20-years-federal-prison-gun-and-drug-trafficking-charges