Tallahassee Couple Sentenced to Prison for COVID Relief Fraud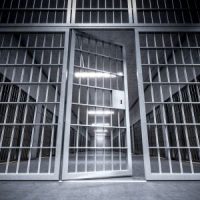 A Tallahassee couple is facing federal prison time after pleading guilty to wire fraud, money laundering, and making false statements to acquire funds that were set aside for COVID-19 pandemic relief. A 43-year-old man was sentenced to 40 months in federal prison and his wife received 24 months in federal prison on the charges.
Since the pandemic, hundreds have been charged with defrauding the federal government to acquire funds that were set aside for pandemic relief. The government has been quick to prosecute these crimes, but more charges are filed every day. In many cases, the funds were disbursed without due diligence being performed by the government. They then went back and investigated claims related to pandemic relief fraud and filed charges after millions were stolen from the fund.
In this case, the couple is accused of stealing $4.8 million in ill-gotten proceeds.
Analyzing COVID-19 relief fraud lawsuits 
The government alleged that the couple made false statements on documents applying for COVID-19 relief. During the pandemic, the government offered lifelines to businesses to protect their payroll. Applicants filed statements with the Small Business Administration to acquire money to pay employees while they were out of work during the pandemic. Some individuals made false representations to the SBA regarding the size of their company, how many employees they had, or even filed for loans for defunct businesses.
In this case, the couple is accused of misrepresenting how many employees they had to the SBA to acquire more money from the Payroll Protection Program. In other words, they inflated the size of their company to acquire a larger loan amount. To do this, they made false representations to the SBA when applying for the loan. The false representations included inflated payroll expenses. They also made false statements in the form of tax forms to bolster the fraud. The couple is accused of submitting 20 fraudulent PPP loan applications, and 3 fraudulent Shuttered Venue Operators Grants (SVOG).
In many cases, they filed for fraudulent loans for other businesses getting kickbacks from the proceeds to do so. This means that there may be other defendants associated with this couple who received money from the federal government's COVID-19 relief programs.
Most charges related to COVID-19 and pandemic relief fraud have been filed by the federal government since it was a federal program that was defrauded. In these cases, the federal government has secured convictions and guilty pleas in the vast majority of the cases they have filed.
If you are accused of defrauding the federal government, you will need a federal criminal defense attorney to defend you from the charges. Fraud is among the types of crimes that cannot be committed accidentally or due to negligence. The government must establish that you knowingly defrauded the program in order to get a conviction.
Talk to a Tallahassee Federal Fraud Defense Attorney Today 
Luke Newman, P.A. represents the interests of those who are charged with fraud by the federal government. Call our Tallahassee criminal defense lawyers today to schedule an appointment, and we can begin discussing your defense strategy immediately.