DeSantis Suggests that Sex Crimes Against Children Should Result in Death Penalty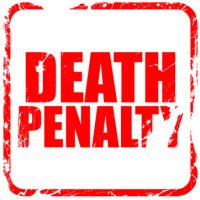 Ron DeSantis, in a bid to cement Florida as a law and order state, has proposed several tough-on-crime changes that include the death penalty for those accused of raping a child. Currently, Florida does have the death penalty, but it is only invoked for murder charges. DeSantis said that those who abuse children are unrepentant and "don't care" about the suffering they cause. His initiative could have broadscale support from the public. Not a lot of people have much sympathy for those who rape children. However, there are other elements to this initiative that shouldn't be overlooked.
According to DeSantis, anyone convicted of sexually abusing a child would get a minimum sentence of life in prison on the charges.
Analyzing Florida's child molestation laws
 It's imperative to understand how the law works for those accused of child molestation in Florida. Child molestation is considered a "strict liability crime". That means that the defendant cannot argue that they didn't know the age of the individual that they assaulted. In many states, foreknowledge of the victim's age is necessary to prove child sexual abuse. In Florida, no such defense is available to the accused. Further, they cannot argue that the child consented to the sexual act.
Florida's criminal statutes hold that any individual who deliberately touches in a "lustful or lascivious way" a child in their "bathing suit areas" of a child under the age of 16 is guilty of the crime of molestation. This crime is charged as either a third-degree felony, second-degree felony, or a life felony depending on the circumstances of the case.
To qualify for a life felony, the victim must be under the age of 12 and the perpetrator must be over the age of 18. To qualify for a second-degree felony, the minor child must be under the age of 12 and the perpetrator is under the age of 18. A second-degree felony can also be charged when the victim is between the ages of 12 and 16 and the adult is over the age of 18. A third-degree felony is charged when the minor is between the ages of 12 and 16 and the perpetrator is under the age of 18.
In cases where a defendant is convicted of committing lewd and lascivious battery on a child in the second-degree, the courts require that the judge sentence them to a minimum of 35 1⁄2 months in state prison.
It's unclear how DeSantis's proposal would change the current law other than stiffening the penalties against those convicted of child sexual abuse. At present, you can already face life behind bars for committing sexual abuse against a child under the age of 12 as an adult.
Talk to a Tallahassee, FL Child Molestation Attorney Today 
If you have been accused of child molestation, you will need a lawyer to defend your rights and reputation. Call Tallahassee criminal defense lawyer Luke Newman, P.A. today to schedule an appointment and we can begin preparing your defense immediately.