Man Arrested for Child Sex Crimes Committed in Kansas, Florida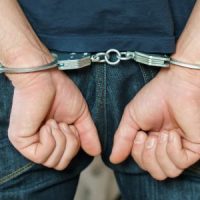 The Stuart Police Department recently arrested a man accused of child sex crimes in Florida and Kansas. Authorities say that the man published a manifesto and confessed his crimes to police. The charges implicate him in hundreds of sex crimes against children. The investigation remains ongoing as more charges could be filed. Police say that 61-year-old James Leonard Ward-Nichols admitted to being in possession of child pornography and confessed to crimes against children that spanned decades.
Among the crimes Ward-Nichols admitted to committing, he confessed that he exposed himself in a Walmart and began pleasuring himself in front of several children. Police asked if he would come to the police station for further questioning and Ward-Nichols responded that he was "kind of expecting that." He admitted to having several pornographic pictures of children on various laptops in his possession. He also claims to have forwarded his confession to various news outlets.
Possession of child pornography in Florida 
Possession of child pornography is covered under Florida Statute 827.071(5)(a). In Florida, it is unlawful to possess depictions of children engaged in sexual acts. Child pornography can include images, videos, public displays, computer data, or other presentations of children who are engaged in sexual acts.
Under Florida law, the crime of possessing child pornography is considered a third-degree felony which is punishable by up to 5 years in prison, 5 years probation, or a $5,000 fine. In cases where there are multiple images found on an individual's computer, each distinct image can be charged as its own separate crime. That means you can face one charge for every unique image found in your possession. To put it bluntly, most of those found in possession of child pornography face years in prison.
Those who are found in possession of four or more images of child pornography face a mandatory prison sentence under Florida law. A judge could sentence them to the statutory maximum of 5 years on every individual count. In most cases, police uncover more than four images of child pornography in the possession of the defendant.
Many of those who are accused of possessing child pornography find the images on the internet. Encrypted chat applications like Kik are often used to distribute child pornography. Once police have an inroad to the encrypted chat, they begin finding the IP addresses of those involved. They trace the IP address back to a specific individual and file charges based on their findings.
You can also be charged under federal law for possession, distribution, or creation of child pornography. These crimes are aggressively pursued by law enforcement be they federal or state authorities.
Talk to a Tallahassee Criminal Defense Attorney Today 
If you are being charged with a sex crime in Tallahassee, FL, the stakes are very high. You need a seasoned criminal defense attorney to represent you in this matter. Call Tallahassee criminal defense lawyer Luke Newman, P.A. today to schedule an appointment and learn more about how we can help.