Teen Charged with Murder for Shooting Outside of McDonald's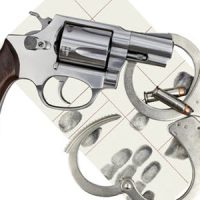 A teenager has been charged with murder for a shooting that occurred outside of McDonald's. Initially, police were considering indications that it may have been a Stand Your Ground case. However, they have now charged the 16-year-old with second-degree murder. The teen is currently being held without bond at the Leon County Detention Facility.
The incident occurred on June 23rd shortly before 5pm causing panic among customers at the McDonald's. By the time police arrived, the victim was dead, slumped over in the front seat of a vehicle with a handgun in his lap. An 18-year-old was found just outside the vehicle near the passenger side with a gun tucked under his arm.
According to a friend, an argument ensued over a gun. The two were arguing when one of the young men pulled a gun and pointed it at the suspect. The friend told police that he had fired in self-defense. In the initial press release, Tampa police said that the suspect fired in self-defense and was in fear of his life when he fired the fatal shot. They have since taken that back and are now filing second-degree murder charges against the 16-year-old.
Second-degree murder in Florida 
Florida recognizes several different types of homicide. Among those, murder is the most serious. It requires malice aforethought or the intent to severely injure or kill another party. The biggest difference between first- and second-degree murder is planning. Second-degree murder occurs in the heat of the moment or without premeditation. Prosecutors must establish that the murder occurred with a depraved mind or no regard for human life. Self-defense is a strong defense to second-degree murder.
Stand your ground defense to second-degree murder 
Florida has one of the strongest stand-your-ground laws of any state in the country. It can be used as a defense to murder and other forms of homicide. The stand-your-ground law eliminates the duty to retreat. In other words, if you are in fear of your own life, you can take aggressive action against the individual who is threatening you. The rule came into popular consciousness after the Trayvon Martin and George Zimmerman incident.
The rule provides that an individual who reasonably believes that force is necessary to prevent imminent death or great bodily harm to themselves or others has no duty to retreat from the situation and can resort to deadly force. A prosecutor must establish that a reasonable individual in the same circumstances would not have resorted to deadly force and/or that the individual was not in fear of their own life when they pulled the trigger.
In the above case, the prosecution will need to establish that the defendant was not in fear of his own life. He could, however, still face weapons charges.
Talk to a Tallahassee Criminal Defense Lawyer Today 
Luke Newman, P.A. represents the interests of Tallahassee residents who are facing serious criminal charges. Call our Tallahassee criminal defense lawyers today to schedule an appointment and we can begin discussing your defense immediately.
Source:
tallahassee.com/story/news/local/2023/07/04/teen-charged-with-murder-in-tallahassee-mcdonalds-shooting-stand-your-ground/70381423007/