School Teacher Sentenced To Child Pornography Charges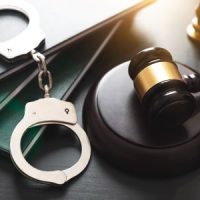 A former Tallahassee school teacher has been sentenced to five years in federal prison after pleading guilty to possession of child pornography. The school for which he worked assured parents that he was not left alone with students and did not use school computers to acquire the unlawful material.
There has been a lot of debate over child pornography sentences over the past 20 years. The sentences have skyrocketed as distribution by electronic means has become more accessible. Today, it is possible to face a 10-year sentence in federal prison for simple possession of child pornography. Possession of child pornography in Florida is considered a third-degree felony punishable by up to five years in prison. Sentencing guidelines vary depending on whether or not the accused simply received the child pornography or made it available for distribution. Below, we'll discuss what's involved in a child pornography prosecution.
Investigations
 Modern investigations revolve around capturing the IP addresses of individuals who are trading child pornography online. Today, chat apps like Kik and even SnapChat allow users to anonymously interact with one another. Those who trade child pornography often use the anonymous chat app to trade images. Once law enforcement has identified a group, it will attempt to find the IP addresses of individuals who posted in the group. If the IP is associated with a house in the U.S., authorities will execute a search warrant and seize any electronic equipment that can help them prove their investigation. It is likely that this teacher was caught when his IP address showed up in a messaging app used for the purposes of trading unlawful material.
Follow-up investigations 
A detailed follow-up investigation will determine if the individual accused of possessing child pornography harmed any of the minors with whom he was in close contact. In this case, it appears as though there were no student victims which is a major relief to the school. However, it is common for law enforcement to ask difficult questions of close minors associated with the defendant to determine if more charges are warranted.
Child pornography versus erotica 
"Erotica" is considered "soft-core" or nudes. Depictions of nude children may not be sexual in nature even if they are used by some for sexual purposes. It is therefore possible to argue that a depiction is not pornography but erotica and is thus not illegal to possess. Obviously, that did not happen here.
In other cases, an individual may be hosting a file without actually knowing that it's on their system. In these cases, the file will be located in a directory typically not used to store random data. In some cases, actresses have been brought on to testify that they are actually over 18 even as prosecutors attempted to argue that they were not.
Not all child pornography prosecutions are valid.
Talk to a Tallahassee Criminal Defense Attorney Today 
Luke Newman, P.A. represents the interests of those facing serious charges in Tallahassee. To learn more, call a Tallahassee criminal lawyer at our office and we can begin discussing defense strategy immediately.
Source:
tallahassee.com/story/news/local/2022/10/25/former-trinity-catholic-school-teacher-prison-federal-child-porn-charges-mark-clow-tallahassee/10595618002/