Man Gets Life Sentence For Sex Trafficking of Minor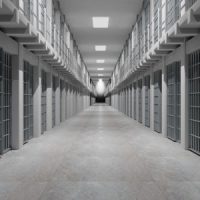 A 39-year-old man was sentenced to life in prison for two counts of sex trafficking a minor under the age of 14. Sex trafficking is quickly occupying a space in the collective imagination as one of the most blackhearted offenses that can be committed against another human being. It is not uncommon for a defendant to face a life sentence when accused of sex trafficking.
The arrest and conviction were part of a federal-state collaboration known as Operation Stolen Innocence. The man was found guilty of holding a 14-year-old girl against her will and forcing her to have sex for money.
The defendant was arrested when an image of the girl was found on a website known to be used for sex trafficking. The victim reported that the defendant threatened to kill her and her family if she did not comply. She told police that she was locked in a hotel room for 2 weeks and not allowed to leave. She was allowed to call her mother periodically to tell her that she was okay.
What constitutes sex trafficking? 
It's fair to ask whether or not there is a difference between sex trafficking and pimping. Sex trafficking is different from pimping. While pimps may not be moral bastions, they are not necessarily sex traffickers either. Sex traffickers tend to target women and children who don't have strong ties to the community. They are then forced into service under the threat of death to earn for the sex trafficker who pockets the proceeds. It can be difficult for law enforcement to tell the difference between sex trafficking and traditional forms of prostitution as most prostitutes are addicted to drugs and their pimps use their addiction to control them. Nonetheless, the arrangement is, although exploitative, more voluntary.
Sex trafficking requires the element of forced labor as it is linked to human trafficking as opposed to simple prostitution. Not all human trafficking involves the sex trade. Some human trafficking involves circumventing labor laws to press workers into service against their will. The practice is common in Asia and the Middle East and we're seeing it in America as well. Immigrants who may not speak English have little recourse but to trust those for whom they work. Often, these workers are paid subsistence wages with no hope of ever saving enough to escape their situation. In many cases, they are immigrants and their passports are taken away leaving them vulnerable to the government of whatever country they are in. This also prevents them from leaving the country.
So any form of human trafficking includes labor violations. In some cases, there may be considerable overlap with pimping. But as of right now, they are not considered to be the same crime.
Talk to a Tallahassee Criminal Defense Lawyer Today 
Luke Newman, P.A. represents the interests of those who have been charged with serious crimes in Tallahassee. Call a Tallahassee criminal defense lawyer at our office today to schedule an appointment and we can begin preparing your defense immediately.
Source:
tallahassee.com/story/news/2019/01/26/man-arrested-connection-trafficking-14-year-old/2688019002/