Man Shoots Leasing Manager; Upset Over Rental Fees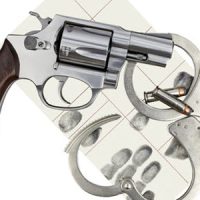 Have you ever just been so mad over your rental fees that you had to shoot your leasing manager? Me neither. Nonetheless, a 33-year-old man is facing attempted homicide charges after shooting his leasing manager in the chest. Police say he waited hours for the woman to show up. He was mad about excessive rental fees, according to police.
Tenants at the apartment complex expressed fear concerning their living arrangements. They told reporters that incidents like this are not outside the norm where they live. They said this wasn't the first time they were afraid to go home. Part of the problem for the housing complex is that they house a lot of college students there. The housing complex is likely going to want to step up security because if one of those college kids ends up dead, they're going to be facing a massive wrongful death lawsuit.
The man was taken into custody without incident and will face charges of attempted first-degree murder. If convicted, he faces the same penalties he would face for a successfully carried-out murder: Life in prison without the possibility of parole.
What happened? 
There is little more dangerous than a man with nothing left to lose. They will do things that destroy their own lives just to inflict pain on someone else. In this case, the leasing manager likely told the tenant that later turned out to be untrue. If the tenant was then in a position of having signed a lease that he could not afford due to a clandestine fee structure, he could have ended up pretty upset, potentially homeless, and still on the hook for the lease. If the lease manager neglected to tell him of the fee prior to signing the lease, then he may have found himself in a situation that felt hopeless. In that case, if he was going down, why not bring the person responsible for his situation down with him? That is the psychology behind these sorts of shootings.
Now what? 
The defendant will not have to worry about the lease structure of his housing contract any longer. While incarcerated, you don't have to sign a lease. Perhaps that is the major payoff. The food may not be great, but at least you don't have to worry about someone nickel-and-diming you with surcharges. Right? Is it worse to be homeless or incarcerated? That depends on how much structure you like in your life. In prison, there's nothing but structure. If you're homeless, there's everything but structure.
He's going to go to jail for attempting to shoot the lease manager because that is not a legal way to handle fee disputes.
Talk to a Tallahassee Criminal Defense Attorney Today 
Luke Newman, P.A. represents those charged with serious crimes in Tallahassee. Call a Tallahassee criminal defense lawyer at our office today to schedule an appointment, and we can begin discussing your defense immediately.
Source:
wctv.tv/2022/10/04/shots-fired-broad-daylight-woman-seriously-injured/