Republican Congressman Indicted On COVID Fraud Charges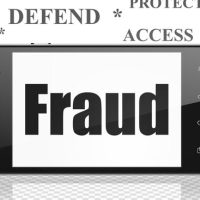 The Florida Republican who sponsored the "Don't Say Gay" bill has been indicted on two counts of COVID fraud. During the pandemic, the U.S. government initiated several relief programs including those for businesses. These appear to be the most widely defrauded programs next to Medicaid. The PPP program, which extended payroll loans to businesses, was hit especially hard.
By and large, it did not take much effort to get the government to disburse a loan to you. You filled out a form, provided some information, and the government took you at your word. However, during the process of authorizing these loans, they also employed forensic accountants to go over the books. Today, more and more people are facing charges related to COVID relief fraud.
The allegations are always similar. Essentially, they said they had more employees than they had to get larger loans. In some cases, the companies only barely existed. In the case of the aforementioned defendant, the two companies were dormant at the time the state congressman applied for the PPP loans.
While any form of fraud carries a 20-year maximum sentence, defrauding an emergency disaster relief program carries an extra 10 years.
Analyzing the allegations 
The defendant isn't simply charged with filing applications on two dormant companies. He is further charged with creating bank accounts for the purpose of deceiving the federal government in order to secure those loans. He also filed paperwork with the state to reinstate the companies after they were dormant for two years. The companies were revived, according to prosecutors, for the purpose of committing fraud.
The congressman has pleaded not guilty and assured his constituents that he repaid the loan. However, he committed fraud to get the loan in the first place. Repaying the sum taken is not a defense to fraud, although it can become part of a settlement. A grand jury has indicted him on charges of wire fraud and making false statements.
The likely outcome 
Fraud is a tricky crime and there are a lot of ways to defend yourself from it. One of the most notable ways is to say that the fraud was committed accidentally. If the money has been repaid, then the conduct is no longer causing harm. The government may drop the charges related to fraud and pursue the making false statements on the condition that the congressman pays a hefty fine. It is unlikely that the congressman will remain in public office if he pleads guilty to any element of this crime.
Talk to a Tallahassee Criminal Defense Attorney 
Tallahassee criminal lawyer Luke Newman, P.A. represents the rights of those indicted on fraud and related charges. Call today to schedule an appointment and we can begin preparing your defense immediately.
Source:
politico.com/news/2022/12/07/joe-harding-federally-indicted-00072896