Can A Prosecutor Decide Not To Enforce A Law?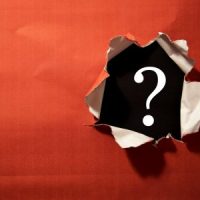 A political battle is brewing between state Republicans and Florida prosecutors concerning rules targeting abortion and transgender. Governor Ron DeSantis recently suspended a Florida prosecutor who vowed not to enforce the new rules. The prosecutor has since sued DeSantis over the removal claiming that it was illegal and subverted the will of voters.
More than 90 district attorneys have joined the prosecutor in vowing not to enforce Florida's 15-week abortion ban and other provisions targeting the transgender community and transition therapy. The state has yet to pass a ban on gender-affirming therapy.
The Governor has argued that the prosecutor wants to pick and choose which laws to enforce while the prosecutor argues that prosecutorial discretion is a part of the system. The answer to the titular question is, "yes." Prosecutors do have the discretion not to file charges against a suspect. However, that is not quite the same as not enforcing a specific law.
Analyzing the arguments 
Can Ron DeSantis suspend a publicly-elected official because of something he said? According to the prosecutor, the matter falls under his First Amendment right to free speech. The question then becomes: Does a government official have a right to free speech? Are prosecutors mere political functionaries that operate at the behest of an autocrat?
In California, one progressive prosecutor was recalled and another faced a recall vote after vowing not to prosecute low-level drug-related crimes. This coincided with an uptick in crime for which the prosecutor was blamed, although it remains unclear whether the prosecutor's choices resulted in higher crime, or if crime is rising across the country due to economic pressures, the pandemic, and other factors.
In those cases, the prosecutors faced recall votes after voters decided their strategies were not working. In this case, the voters have not recalled the prosecutor and DeSantis has little chance of getting their help in this matter. Hence, he has chosen to directly remove the prosecutor by force. If authorized, then the governor would have broad discretion to countermand the will of voters. If prevented, prosecutors could veto new legislation passed in Tallahassee. The stakes are high both ways.
Talk to a Tallahassee Criminal Defense Attorney Today 
Tallahassee criminal lawyer Luke Newman, P.A. represents the rights of those accused of criminal conduct in Florida. Call today to schedule an appointment and we can begin preparing your defense immediately.
Sourrce:
apnews.com/article/abortion-ron-desantis-florida-tallahassee-gay-rights-1a9efe4aea1062de099e5f4b871e7aa4