Codebreaking: Why Context Matters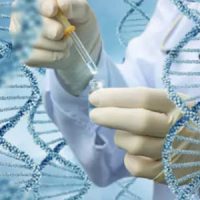 If you've ever seen the movie about Alan Turing or know about his role in breaking the Nazi Enigma code in World War II, then you know that it took one of the best mathematicians the world has ever known to accomplish that feat. But it wasn't pure math and there is no perfect system for decoding a message. Instead, Turing was able to use context to break the code. He figured out what sort of messages the Germans might want to send, and within the context of putting himself in their shoes, was able to break the code.
Why is this story important to a criminal defense attorney's blog? DNA is a lot like codebreaking. It relies almost entirely on context for useful interpretation. Nonetheless, juries are of the opinion that DNA is synonymous with being caught red-handed. That isn't how it works.
How does DNA evidence work at trial? 
Telling jurors that you found a defendant's DNA at a crime scene is not enough to convict them. What if they were a guest? What if they had eczema on a windy day? What if they flicked their cigarette at the exact wrong time? In a case like that, you may find a lot of DNA at the crime scene. How do you determine whose DNA is the culprit's?
In these cases, context helps. DNA is not singularly going to make the state's case for them. However, blood evidence producing DNA may indicate a struggle. People tend not to bleed unless they're hit, struck, or cut. So, if we have the victim's DNA, the suspect's DNA in blood, and we don't find any other blood at the scene, the context would give the DNA evidence shape and structure within the broader story that the prosecution is trying to tell. Person A stabbed Person B.
Is DNA evidence alone enough to convict? 
In cases where an innocent bystander's DNA is mixed up with a legitimate suspect's, it creates real problems for both the suspect and law enforcement. In one case, a man was accused of a rape after his DNA kit was mixed up with another, and some of his DNA was transferred during processing. Eventually, he was able to prove he was not there when the rape occurred, but not after a lot of uncomfortable questions.
While the situation is uncomfortable for the suspect falsely accused, it is also uncomfortable for law enforcement which often overstates the scope of what DNA evidence can prove.
Cold case serial killer prosecutions 
Law enforcement is now using genealogy databases to catch serial killers. The evidence they collect at crime scenes is often quite old and incomplete. If they can find specific family markers in the DNA, they can cross the markers against genealogy databases. They may not find the suspect, but often, they find a family member. So DNA is best used to whittle down the suspect pool for the process of elimination. Pools of blood, however, tend to produce very good samples.
Talk to a Tallahassee Criminal Defense and Appellate Lawyer Today 
Tallahassee criminal lawyer Luke Newman, P.A. represents the rights of those convicted or accused of serious crimes. To learn more about filing an appeal or defending yourself from serious charges, call today.
Source:
daily.jstor.org/forensic-dna-evidence-can-lead-wrongful-convictions/