Man Gets 20 Years After Toddler Rescued In Georgia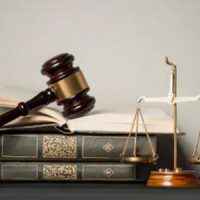 A Tallahassee man received a 20-year sentence after police executed a search warrant on his home and recovered child pornography. They also found correspondence between the man and a 23-year-old Georgia woman who were conspiring to produce sexually explicit images and videos of a toddler being molested. The video showed the toddler being sexually assaulted. Authorities then executed an emergency search warrant in conjunction with DHS, Georgia authorities, and Tallahassee police to search the woman's premises where the toddler was rescued.
The Florida man will face 20 years in federal prison for the production, possession, and dissemination of child pornography. The Georgia woman will face 25 years for her role in the production of child pornography. It is unclear if the child was related to the woman, but she was not charged with kidnapping or imprisonment making that likely. It is further unclear if the toddler in the video is the same as the toddler who was rescued.
Understanding the investigation 
The investigation into one man uncovered the likely savage abuse of a child in another state when video clips and email correspondence indicated that there was an ongoing conspiracy to produce child pornography and a child was likely actively being abused. If it was just images being exchanged, then the police would not have moved nearly as quickly on the Georgia contact as they did. In this case, the Department of Homeland Security via Homeland Security Investigations was able to move much more quickly than local law enforcement was able to. This quick strike ability was leveraged to execute a warrant on the defendant's home and rescue a toddler from the abuse.
Because active abuse was occurring, however, DHS was able to execute the warrant based on whatever evidence they could gather and move much more quickly than two local law enforcement agencies acting alone.
How do child pornography investigations work? 
Police typically infiltrate file-sharing networks, dark web hubs, and ancient newsgroup technology to find those who are sharing and trading illicit pictures. File-sharing particularly results in an enormous number of IP addresses that can later be used to track down suspects. Once the IP addresses are gleaned, the police will then subpoena the ISP for the users' personal information. The ISP will have to turn that information over.  A search warrant is usually executed and many times the police go into the execution of the search warrant aware that they will need a statement from the target to form a solid case.  As with all other types of crimes, DO NOT TALK TO THE POLICE WITHOUT YOUR LAWYER PRESENT.
Many of these investigations are handled by the federal government because multiple jurisdictions are involved, but the State of Florida regularly conducts investigations of its own, sometimes proactive investigations targeting internet users on sites like Facebook or Twitter.
When there is a credible belief that a child is actively being harmed, DHS can step in and take much more aggressive measures to secure the safety of the child.
Talk to a Tallahassee Criminal Defense Attorney 
If you have been accused of a sex crime, contact Tallahassee criminal attorney Luke Newman, P.A. today to schedule a free consultation and discuss your situation in greater detail.
Resource:
justice.gov/usao-ndfl/pr/tallahassee-man-sentenced-twenty-years-charges-production-and-distribution-child-0