Understanding Self-Defense In The Wake Of The Rittenhouse Trial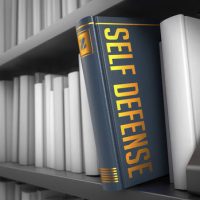 A not-guilty verdict was reached in the criminal case against teenager Kyle Rittenhouse who was charged with murder, reckless endangerment, and unlawful possession of a weapon. While many have insisted that the judge was biased against the prosecution in this case, there was too much reasonable doubt to convict Rittenhouse without first establishing what his motives in going to the riot were.
According to the defense, Rittenhouse was part of a group of property defenders who were recruited to defend property after two days of riot-related damage to area businesses. While nothing precludes a business from hiring security to defend their property during a riot, no one can reach out to an unlicensed teenager, furnish him with a weapon, and then push him to the fore. Ultimately, there will be charges against the individual who straw bought the weapon for Rittenhouse, and inquiries will be made as to why a group of property defenders recruited a 17-year-old to a riot zone.
Florida self-defense laws 
Florida's self-defense laws are controversially strong. In most states, self-defense is considered an affirmative defense. In other words, if you plead self-defense to charges of murder, then the burden of proof shifts to you to prove that you had the right to use lethal force to defend yourself, someone else, or your property. In Florida, the burden of proof never shifts from the prosecutor.
If a defendant raises self-defense or a "stand your ground" defense, the prosecutor must prove during a pretrial hearing that the defendant did not have good reason to fear for their own life. It doesn't matter if the other individual had a knife, a skateboard, or anything else. The prosecution must prove that a reasonable person would not have feared for their own life in that situation. It's much harder to get a case like Rittenhouse's before a jury in Florida than it would be in a state like Wisconsin.
Why did the defense win? 
The criminal case against Kyle Rittenhouse came down to the jury interpreting raw footage of the shootings from the scene. It was never clear who started the altercation, and the first man to die appeared to be going for Rittenhouse's gun. After the shots rang out, a second man entered the fray and attempted to hit Rittenhouse with a skateboard. He too was shot. While the second man was likely responding to the first man being shot, the prosecution had to overcome a lot of ambiguity within the heat of the moment to prove Rittenhouse began firing unprovoked.
While the verdict isn't surprising, it is disturbing. Many believe that this verdict will encourage vigilantes to enter riot zones under flimsy pretenses so that they engage in war games on American soil with live rounds. Nonetheless, the jury's job is to adjudicate guilt, not fill in the legislative gaps in our criminal code.
Talk to a Tallahassee Criminal Defense Attorney 
Tallahassee criminal attorney Luke Newman, P.A. can help you argue self-defense in altercations that arise from the heat of the moment. Call today to schedule an appointment and we can begin preparing your defense immediately.
Resource:
chicago.cbslocal.com/2021/11/19/kyle-rittenhouse-trial-verdict/