Man Arrested For Setting Hotel On Fire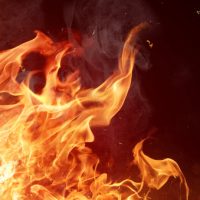 A Tallahassee man is facing charges of arson after a fire broke out at a local hotel. The fire occurred in February of 2022. Police found a wooden spindle that looked like it had been used to start the blaze. They later tracked down the suspect, though it is unclear precisely how they did so. If convicted, the suspect would face a maximum of 30 years in state prison.
What is arson? 
You can be arrested for arson for setting any enclosed structure on fire. The enclosed structure must be something that people can be in. For example, a vehicle is an enclosed structure. If you set a vehicle on fire, you can be prosecuted for arson. The same is true for a shed or other structure. Buildings, of course, also qualify. In cases where the arson is committed against a structure that people normally inhabit or the arsonist has cause to know that there are people inside, then the arsonist will be tried for first-degree arson which has a maximum penalty of 30 years. Second-degree arson has a maximum penalty of 15 years. If anyone had died in the fire, then the defendant would be facing first-degree murder charges.
Defenses to arson 
Other than "I didn't do it", there are no real defenses to arson. Criminal defense attorneys defending arson suspects generally begin the defense of their clients by analyzing the investigation that led to the suspect's arrest. In this case, we know precious little about how the law caught up with the defendant. However, hotel surveillance is the most probable way with someone who knew the defendant reporting the issue being another likely way. Other possibilities include DNA or fingerprint evidence left behind at the scene. Arsonists often think this evidence will be destroyed in the fire, but that is not necessarily the case. In this instance, it is more likely that fingerprint evidence was left behind than DNA. DNA evidence takes longer to run and the case has only been open for 2 months.
The only possible defense to arson is to state that you were destroying your own property for the purpose of demolishing it. You are allowed to destroy your own property so long as it is done safely and there are no ulterior motives. Before you set your house ablaze, though, you should probably respect the fact that there are other houses around. Obviously, you cannot claim a hotel is your own property.
While arsonists don't necessarily need a reason to set fires, there usually is a story behind the arson. Arsons are often revenge-attacks by disgruntled former employees or others who want to harm the business and its owners. It remains unclear what, if any, motive there was for this particular arson.
Talk to a Tallahassee Criminal Defense Attorney 
If you are facing serious criminal charges, the Tallahassee criminal lawyers at Luke Newman, P.A. can help resolve your case, dispute the allegations, or get the prosecution to drop the charges. Call today to schedule an appointment and we'll begin preparing your defense immediately.
Source:
wtxl.com/news/local-news/state-fire-marshall-arrest-made-in-tallahassee-hotel-arson-case