Florida Man Pleads Guilty In Capitol Riot Case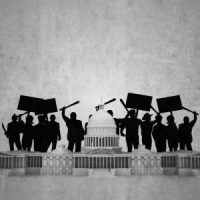 Numerous cases have been filed against the individuals who mobbed the capitol on January 6th as the then-President Elect, Joe Biden was being sworn into office. The most recent involves a Florida man who pleaded guilty to civil disorder which is a generic term like disorderly conduct. The government is approaching these cases in a tiered system. They want to ensure that the most visible members of the movement face longer prison sentences than those who were simply present. Physically being at the protest is not, in and of itself, enough to charge anyone with a crime.
In these cases, defendants are being charged with attempting to disrupt a congressional proceeding, disorderly conduct, attacking peace officers, and trespassing on Capitol grounds. Those who led the protest and organized the protest are still in negotiations with prosecutors. Some visible members of the conspiracy, such as the QAnon Shaman, have already been sentenced.
What did the defendant specifically do? 
So, you can't be charged with going to a protest, but the law makes it clear that protest is as far as it can go. In this case, the protest got out of hand with participants forcing their way through barricades and police officers to access the Capitol building. Once the Capitol was breached, Congress had to stop the proceedings until the disturbance was settled. While the event did not result in actual political gain, it reminded us all just how fragile our democracy really is.
Are terrorism charges likely? 
No. U.S. citizens are almost never charged with terrorism.  This is especially so if they are white. Notable exceptions did occur after the 9/11 attack but in most cases, Islamic Americans did not face terrorism charges even if they had expressed sympathy for Al Qaeda.
For Americans like Ted Kaczynski who used violence to carry out a political agenda and other similar cases, terrorism was never charged. Kaczynski faced charges for 3 murders and using the U.S. Postal Service to transmit bombs.
Richard Reid, the notorious "shoe bomber" on the other hand, was a citizen of Britain at the time and had become an Islamic radical. Reid was charged with terrorism related offenses and sentenced using terrorism enhancements. In other cases, Americans have been charged with terrorism for conduct they committed overseas in the aid of movements or governments that did not ally with our own government's interests.
In cases against American citizens who are not affiliated with overseas enemy organizations, the chances of the defendant facing terrorism charges are rare. In those cases, defendants were charged with other crimes—not terrorism per se. Even Timothy McVeigh and Terry Nichols were never charged with terrorism while the unsuccessful shoe bomber Richard Reid did face terrorism charges.
Talk to a Tallahassee Criminal Defense Attorney 
If you have been arrested and are facing charges, call the Tallahassee criminal lawyers at Luke Newman, P.A. today and we can begin preparing your defense immediately.
Source:
local10.com/news/local/2022/05/12/florida-man-pleads-guilty-to-role-in-capitol-riot/