Florida Man Charged With Sex Trafficking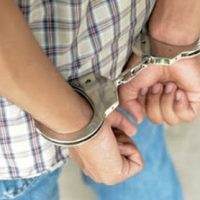 A Florida man has been charged with two counts of sex trafficking by force and another count of being a felon in possession of a weapon, according to federal authorities. The man will face federal charges in Massachusetts.
Police say that the defendant trafficked two women using psychological manipulation, promises of a better life, and then direct threats against their lives when the two other techniques failed. Prosecutors say that the man set up "dates" on various websites for the sex-trafficked women and then pocketed the proceeds.
Law enforcement caught up with victim 1 who told them that the defendant had promised them a better life and that she was afraid that he would retaliate because she was talking to police. Victim 2 testified that she felt like a hostage and that the defendant assaulted her with a firearm after she returned home with less money than he expected. The defendant put a gun to the woman's head and made her go back to get the full payment.
The defendant was arrested after a traffic stop and police executed a search of his hotel room where they found a firearm with laser sights and a 20-round magazine. The defendant had a prior conviction for fentanyl trafficking and was thus prohibited from owning a firearm.
Analyzing the charges 
Sex trafficking has a mandatory minimum of 10 years in the federal system. The defendant is thus facing a minimum of 30 years if convicted. Sex trafficking is one of those crimes that is particularly blackhearted. Life sentences or sentences of 40+ years are common. This particular defendant has two victims testifying against him that will allege that he did exactly what the police say he did. There is also a digital trail for the women advertised online that will trace back to the defendant. Any defense attorney taking his case would likely plea the sentence down to the minimum in exchange for a guilty plea. This appears to be the defendant's best chances at this point.
Is sex trafficking the same as pimping? 
There are three terms that need to be explained. The first is prostitution, the second is pandering, the third is sex trafficking. Prostitution occurs through consensual arrangements vis a vis a madame or a pimp who may be breaking other laws, but not necessarily using violence or coercion to force anyone into the trade. Pandering is encouraging someone to enter the sex trade. Human trafficking involves forcing people into slavery. Sex trafficking involves sexual services provided against the will of the participants. In other words, to prove that a sex trafficker is not a pimp, the prosecution must establish coercion. The victims will provide this testimony for them while the defendant will maintain they had a pimp/prostitute relationship.
Talk to a Tallahassee Criminal Defense Attorney 
If you are facing serious criminal charges, call the Tallahassee criminal lawyers at Luke Newman, P.A. today to schedule an appointment and we can begin preparing your defense today.
Source:
justice.gov/usao-ma/pr/florida-man-charged-sex-trafficking-and-firearm-offenses