Florida Woman Convicted Of Money Laundering In Health Fraud Scheme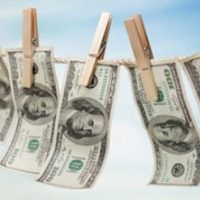 If you want to know which industry has the largest fraud numbers right now, it's health care. This, in fact, is one of the main reasons that health care in the United States costs as much as it does. Medical supply companies, laboratories, and fake supply chains create the illusion that patients are receiving services that they are not receiving. In other cases, health care clinics will overcharge for services. Since Medicaid and Medicare patients never see a bill, the patient has no idea what they are being charged. It then becomes the government's problem to look over the receipts using forensic accountants to determine if the costs are higher than normal. In other cases, it means running down the receipts of health care providers that don't actually exist.
In this case, a 50-year-old woman was convicted of money laundering for her role in cleaning proceeds of a sprawling health care fraud. The government was able to prove that the woman cashed checks on behalf of five fake medical supply companies and returned the proceeds as cash minus a fee. The fraudulent medical care companies billed Medicaid and Medicare for over $48 million dollars in medical supplies that were never actually purchased. The fraud remained active for 2 years until the defendant was caught.
The defendant has yet to be sentenced but faces up to 40 years in federal prison if convicted on both counts of money laundering and conspiracy to commit money laundering.
Likely sentence 
A lot of factors go into sentencing someone on the grounds of money laundering. About 85% of money laundering cases end up with prison convictions. The average sentence for a money laundering conviction is 67 months. The likelihood of receiving the maximum sentence of 20 years is less than 1%. Enhancements apply for cleaning certain types of money (drug trafficking) which makes up about 80% of money laundering convictions. The base value for an offense like money laundering is usually tied to the amount of laundered funds. In the average case, the amount of laundered funds is about $200,000. In this case, the defendant was convicted of laundering more than three times that figure.
Further aggravating factors that could increase the length of a sentence include what the money launderer knew about the money being laundered. Money launderers often don't know where their proceeds are coming from and probably should avoid knowing that information. In cases where the prosecution can prove the money launderer knew where the money was coming from, they can tie their criminal activity to the overall criminal activity of conspirators. In this case, it appears, that they could not do that or that it wouldn't have mattered since it wasn't drug trafficking, human trafficking, or weapons trafficking.
Talk to a Tallahassee Criminal Defense Attorney Today 
Tallahassee criminal lawyer Luke Newman, P.A. represents clients who have been charged with money laundering. Call today to schedule an appointment and we can begin building your defense immediately.
Source:
justice.gov/opa/pr/woman-convicted-laundering-over-750000-health-care-fraud-scheme