Judge Assigned Randomly To Nikolas Cruz Trial Has No Death Penalty Experience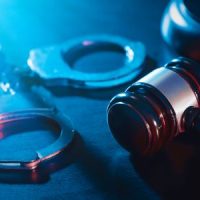 In the event that you murder several people in an act of cold rage, a guilty plea is not the end of your problems. It is just the beginning. In this case, the guilty plea means that the defendant, Nikolas Cruz has to face yet another trial for sentencing to determine if he will live or die.
Jury selection for the trial began in April but several delays later, we're still waiting for the trial to begin. Cruz's appointed counsel has not appeared for several hearings.  This has caused delays. Another matter throwing a wrench in the works is how Florida assigns judges to cases. In our state, judges are assigned by a random algorithm. However, the judge presiding over this case has no experience with death penalty cases and no one would have much experience defending a client of Cruz's stature.
Cruz was 19 at the time of the murders, meaning that youthful offender status would not apply to his case even though he was still in high school when the killings occurred. The choice of judge selection could weigh heavily over the sentencing since death penalty convictions are almost always appealed.
Does this benefit the prosecution or the defense? 
It's not necessarily benefiting either right now as both sides have voiced complaints about how jury selection was handled and on what basis jurors were dismissed. However, the prosecution has to be more worried than the defense because the lack of experience is giving the defense more grounds for appeal every time the judge makes another decision. The defense thus benefits by forcing the judge to make as many decisions as possible and then preserving their grounds for appeal. The defense, on the other hand, only risks appeal if the defendant is sentenced to death. The defense is likely to consider a life sentence in this case a win for their client.
Nonetheless, it's hard to imagine that the judge would make any decision that would influence the outcome of this case illegally. Appeals can be difficult to win and especially so when sentencing is involved. While the fact of Cruz's age will play a role in determining his fate, it will not create statutory bars to the death sentence or a life sentence. Those who are under 18 cannot be given "automatic" life sentences or sentenced to death. With few statutory barriers in between Cruz and a death sentence, it seems likely that whatever the jury decides will hold up on appeal unless the judge uses undue influence to press the jury into the death penalty or otherwise tips the scales in favor of the prosecution. None of that really seems likely and Cruz has already pleaded guilty to the murders. There is thus no question as to his guilt, only the extent of his punishment.
Talk to a Tallahassee Criminal Defense Attorney Today 
Tallahassee criminal lawyer Luke Newman, P.A. handles criminal appeals for those convicted wrongfully or given unfair sentences. Call today to schedule an appointment and we can begin planning strategy immediately.
Source:
spectrumlocalnews.com/nys/capital-region/ap-online/2022/05/13/florida-judge-was-assigned-to-school-shooter-case-at-random