Prosecutors Decline Charges After Female Inmate Is Paralyzed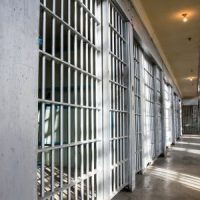 Pinning charges on law enforcement can be difficult for prosecutors. First, they have an unsympathetic complainant. Then they have to deal with a lack of cooperation from other law enforcement officers. Ultimately, the prosecution's burden of proof is so high that it becomes difficult to justify the cost of prosecution when a jury is unlikely to return a guilty verdict.
In this case, three corrections officers were investigated after a female inmate was left paralyzed during an altercation. One CO was fired while another resigned.
What happened? 
The female inmate was a "houseman" whose duties included cleaning toilets in the dorm area. One day, she complained of back pain and asked to be relieved of her duties. The CO told her that she could not be excused from work without a medical pass. The inmate, however, refused to work. The inmate was threatened with confinement but still refused to work. The CO called for assistance and prepared to escort the inmate to a pre-confinement medical check. The injury occurred on the way to the medical building. As the COs were escorting the inmate to the infirmary she either fell down or (according to the COs) fought. She landed face down on her head causing a vertebral injury that led to paralysis. The woman is now a quadriplegic.
What charges were filed? 
No charges were filed against the COs, but the state considered aggravated battery charges and culpable negligence resulting in permanent disability. The state was unable to sustain a prosecution based on aggravated battery due to the fact that they could not prove that the COs intentionally caused the injury to the inmate.
Similarly, a charge of culpable negligence was considered for moving the patient after the takedown. However, the COs alleged that they lost their grip on the patient after she struggled against them. The COs also attempted to prevent the inmate from falling on concrete by pushing her toward a grassy area. There is thus no way to determine if the takedown occurred properly or not. In order to prove culpable negligence, prosecutors had to establish a flagrant disregard for human life.
For COs, hospital personnel, and security, the standards are higher since they have the training to avoid serious injury. Nonetheless, the prosecution would have had to establish that the officers knew that the inmate's neck had been broken prior to moving her without medical intervention.
The inmate has since won $4.6 million from the Department of Corrections over the incident. The Florida Department of Corrections reportedly told the press that the settlement should not be construed as an admission of guilt.
Talk to a Criminal Defense Attorney in Tallahassee 
Tallahassee criminal lawyer Luke Newman, P.A. represents the interests of residents charged with serious crimes. Call today to schedule an appointment and we can begin preparing your defense immediately.
Source:
ocala.com/story/news/2022/06/24/no-charges-case-left-prison-inmate-near-ocala-paralyzed/7688929001/