Four Ukrainians Indicted In Brutal Homophobic Hate Crime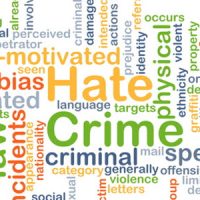 Four Ukrainians, including one who was involved in a homosexual relationship with the victim, are facing charges related to the savage beating of his boyfriend. Once the Ukrainian immigrant family realized that the boy was in a same-sex relationship, they became irate, forced the boy to marry a woman, and then attacked his lover. As a result, the victim was left blinded by the attack and sustained other serious injuries.
Prior to the attack, the victim had been involved with the youngest son but his father refused to accept him as gay. After a two week break in the relationship, the family approached the victim. The victim, believing it was a friend, let them through the gate. Once he realized who it was, he went back inside. The attackers then forced their way through the door and began beating the victim in his own home.
All four Ukrainians, including the former boyfriend are charged with attempted first-degree murder, burglary with battery, and kidnapping. A conviction on even one of those charges could result in a permanent prison sentence.
The charges 
Right now, their criminal defense attorney is attempting to argue that the four Ukrainians had no intention of killing the victim when they entered his home. This may, in fact, cause the attempted first-degree murder charges to be dropped. However, burglary with battery is a first-degree felony punishable by up to life imprisonment. Kidnapping is also a first-degree felony punishable by up to life imprisonment. So, even if their lawyer successfully gets the attempted first-degree murder charge dropped, the four are still facing two felonies punishable by up to life in prison.
In other words, even if they didn't attempt to kill the victim, they will all spend the rest of their lives in prison if they are convicted on even one of the other charges. At this point, it would appear more likely than not. Why?
Essentially, burglary with battery is a serious no-no in Florida. Two girls who glitter-bombed an ex have been charged under the statute after breaking into his home. The story made headlines because it was funny, but the two girls implicated in the crime aren't laughing now. They face a possible life sentence.
If you break into someone's home and beat them so badly you blind them, you're facing a life sentence in Florida. Their only defense would be that the victim allowed them entry into the apartment, which appears unlikely. So, four people spent their lives on beating their son's boyfriend because they couldn't stand the thought of a family member being gay. Cruel, stupid, and pointless. Mother and Father will write letters to each other from their respective prison cells while their sons' future is now fated to a cage. Oh, we forgot to mention the fact that because the crime was a hate crime, the penalties could possibly be enhanced.
Talk to a Tallahassee Criminal Defense Attorney 
Accused of a serious crime in Tallahassee? Call Tallahassee criminal lawyer Luke Newman, P.A. today.
Resource:
losangelesblade.com/2022/04/21/brutal-hate-crime-leaves-man-blind-homophobia-is-main-factor-police-say/