Juveniles From Buffalo Accused of Causing Major Damage to Florida Golf Course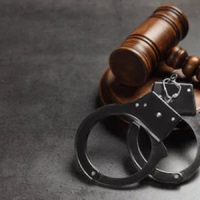 Two juveniles from Buffalo are accused of seriously damaging a Florida golf course, according to a recent news article. The juveniles are accused of damaging the golf course with construction vehicles that were left on the property. The estimated total amount of damage was valued at $33,000. Witnesses from a nearby business recorded the juveniles causing some of the damage. They also reported that they saw the juveniles using construction equipment to cause damage to the golf course.
The juveniles are now facing charges of grand theft and criminal mischief.
Grand theft
Grand theft is defined under Florida Statutes Section 812.014. Since the value of the property stolen was between $20,000 and $100,000, the crime can be charged as a second-degree felony which is punishable by up to 15 years in prison.
The juveniles are accused of grand theft for using the construction equipment. It would be a bit like using someone else's vehicle without their permission. You do not have to retain possession of the stolen vehicle to be charged with grand theft. You need only take the vehicle without the owner's permission. Since the construction equipment is valued at about the same cost as a vehicle, the youths have been charged with grand theft of the construction equipment.
Criminal mischief 
Florida Statute Section 806.13 defines criminal mischief as the willful damaging of property. To prove criminal mischief, the state must be able to establish three elements:
The defendant damaged property
The property belonged to someone else
The damage was caused intentionally or maliciously
Criminal mischief can either be charged as a felony or a misdemeanor. In the case mentioned above, it will be charged as a felony because the amount of damage is in excess of $1,000. If the amount of damage was less than $1,000, it would be charged as a misdemeanor. In this case, the damage was far in excess of $1,000.
Charging juveniles as adults 
Florida charges more juveniles as adults than any other state. The law allows prosecutors to make the determination as to whether or not a defendant will be charged as a juvenile or adult. Other states require prosecutors to go through a judge before a juvenile is charged as an adult. In Florida, a prosecutor can directly file adult charges against the juvenile.
Felony criminal mischief is considered a third-degree felony under Florida law. The juveniles are potentially facing a 5-year sentence in state prison for defacing the golf course. The grand theft charges are also considered a felony. So, these are very serious charges that the defendants are facing.
Talk to a Tallahassee Criminal Defense Lawyer Today 
Luke Newman, P.A. represents the interests of those facing serious criminal charges in Tallahassee. Call a Tallahassee criminal lawyer at our office today to schedule an appointment and we can begin discussing your options immediately.
Source:
wgrz.com/article/news/crime/2-juveniles-from-buffalo-accused-of-causing-damage-to-florida-golf-course-criminal-investigation/71-3e3040de-0b6c-4dc7-8a2f-8a5c742e17ad