Florida Parents Could Face Charges for Ignoring "No-Swim" Warnings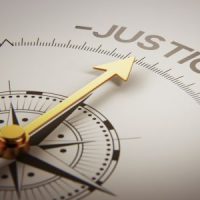 After a Fourth of July weekend that saw a record number of beach rescues, Florida authorities are warning parents to heed "no swim" red flag warnings or else face the possibility of criminal charges for endangering the welfare of their children.
Florida flies two red flags to signal the most severe conditions in the water. However, 5 moms and dads are potentially facing criminal charges for allowing their children to swim in the ocean while the red flags were displayed. Florida authorities say that they will begin pressing child neglect charges against parents who allow their children to swim in the ocean when the red flags are displayed. Two red flags signal that the water is too dangerous for even the strongest of swimmers.
What is child neglect in Florida? 
Child neglect is a crime under Florida law that can be found under Florida Statute 827.03(2)(d). Essentially, child neglect occurs when a parent or caregiver neglects a child in a willful or culpably negligent manner. This includes failing to provide a child with essential care or supervision, endangering their lives or their health, or failing to take reasonable steps to avoid potential harm.
Allowing a child into the ocean when there are two red flags displayed can be charged as child neglect under Florida law. In that case, a parent would be alleged to have exposed their child to danger by failing to heed warnings related to dangerous water conditions.
Penalties for child neglect tend to be based on whether or not the child was severely injured or even killed by the alleged culpable negligence. Child neglect without great bodily harm is considered a third-degree felony. It is punishable by a maximum of 5 years in state prison, a fine of $5,000, and 5 years of probation. The state may also revoke the parent's custody of the child. So, these are very serious charges.
In the event that the child is severely injured and child neglect is an element of that injury, the law can charge the parent with a second-degree felony which is punishable by up to 15 years in state prison. It also carries a mandatory minimum sentence of between two years and 51 months. Absent grounds for a downward departure sentence, the judge would be required to sentence the parents to at least two years in state prison.
Child neglect, however, is difficult for prosecutors to prove. In the event that a parent allows a child to access dangerous waters when there are two red flags being flown, the state would be able to establish that the parents knowingly disregarded warnings related to dangerous waters. However, if the parents were not present or the child accessed the dangerous waters without their knowledge, the state would not be able to establish child neglect.
Talk to a Tallahassee Criminal Defense Lawyer Today 
Luke Newman, P.A. represents the Tallahassee residents who have been charged with serious crimes. Call a Tallahassee criminal lawyer at our office today to schedule an appointment and we can begin discussing your options immediately.
Source:
insideedition.com/summer-smackdown-florida-parents-could-face-criminal-charges-if-they-let-kids-ignore-no-swim-8238