16-Year-Old Charged with Murder for Shooting at McDonald's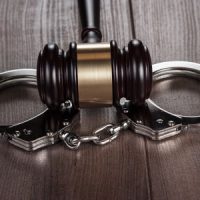 A 16-year-old is being charged with murder after a shooting that took place at McDonald's that left two dead. The 16-year-old returned fire after a 21-year-old man shot at an 18-year-old leaving him dead. Initially, it looked possible that the 16-year-old had a valid "stand your ground" defense as the 21-year-old had just shot and killed the 18-year-old. However, a McDonald's employee is now providing testimony that an argument between the men had broken out and culminated in the shooting. Before the exchange of bullets, the 16-year-old approached the 21-year-old who was in his vehicle and attempted to grab his firearm. At that point, the 21-year-old fired at the 18-year-old and the 16-year-old returned fire.
The 18-year-old and the 21-year-old were left dead and now, the 16-year-old is facing second-degree murder charges, felony murder charges, and charges of being a minor in possession of a weapon.
Does the defendant have a valid stand-your-ground defense? 
Florida has one of the most proactive stand-your-ground rules in the country. It makes it very difficult on prosecutors who want to file charges against a defendant. Essentially, the prosecutor must be able to establish that the defendant was not in fear of their own life when they pulled their gun. A defense attorney can offer to stand your ground in a number of different scenarios.
The stand-your-ground rules that were passed in 2005 essentially lifted the common law requirement that an individual had a duty to attempt retreat before using deadly force. Prior, an individual would not be able to raise a self-defense argument unless they had made an effort to retreat from the situation and could not.
So, this defendant may still have a valid stand-your-ground defense at his disposal in this case.
Duty to retreat 
The 2005 law did away with the "duty to retreat" in self-defense arguments related to murder charges. In some states and in the State of Florida prior to 2005, a common law requirement to attempt retreat would derail a self-defense plea to murder charges. There was only one exception prior to 2005. An individual did not have a duty to retreat within their own home. This was known as Castle Doctrine and is applied in many states across the U.S.
In Florida, however, any individual who is in fear of their own life can use deadly force to neutralize the threat regardless of where they are. They can also use deadly force in the event that someone else's life is threatened or to defend their property. Essentially, Florida's stand your ground rule abolishes the duty to retreat in all cases no matter where you are. Prosecutors must establish that the defendant was not in fear of their life when they fired which is a very high bar to overcome.
Talk to a Tallahassee Criminal Defense Lawyer Today 
Luke Newman, P.A. represents the interests of Tallahassee residents who have been charged with serious crimes, including murder. We can help you raise a stand-your-ground defense to charges of first or second-degree murder. Call a Tallahassee criminal lawyer at our office today to schedule an appointment and we can begin preparing your defense immediately.
Source:
wctv.tv/2023/07/04/16-year-old-charged-with-murder-mcdonalds-parking-lot-shooting/