Florida Felons Charged With Voting Fraud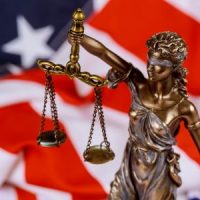 Florida voted to restore the voting rights of certain felons. However, some of these felons are facing felony charges of casting illegal votes in the last election. The felons say that they thought their voting rights had been restored. They say election officials allowed them to register and then cast votes. They accuse the governor of using them as political props.  They maintain that uninformed government officials baited them into committing a felony under false pretenses.
In 2018, Florida ruled that certain felons were allowed to cast votes in elections. Felons that committed serious crimes like murder or sexual assault would not be able to have their voting rights restored, however. Now, about 20 people are facing charges of false affirmation in voting. In other words, they misrepresented their eligibility intentionally to secure their right to vote. However, Governor Ron DeSantis has stated publicly that it was the voting officials that missed a step by allowing the felons to register and cast votes in the first place. This has resulted in broadscale confusion for those charged with crimes and the prosecutors that are expected to try these cases.
The cases are unlikely to result in successful prosecutions
 Fraud is a tricky thing for prosecutors to prove. The executive needs to establish that a defendant not only misrepresented themselves to acquire something they had no right to, but also that they did so knowingly. When there's some question as to whether or not the defendant knew they were defrauding the government to acquire voting rights, then you can't prove fraud. So, the cases are likely to be dismissed or result in acquittals for felons who unknowingly cast votes. This means that the state would have to establish that the felons knew they had no right to vote and then lied on their applications in order to restore their voting rights.  The defendants also have a "mistake of fact" defense which they can attempt to argue in negotiations or, ultimately, to a jury.
Prior to 2018, the only way a felon could have their voting rights restored was via the clemency board, which still exists. Now, a felon need only complete their sentence to have their voting rights restored. But what does it mean to "complete a sentence". In this case, it also means paying fines and restitution to the state, a provision passed in 2019. But felons had no way of determining whether or not they owed money to the state and thus many felons registered to vote without having "completed their sentence". State election officials didn't know this, so they allowed the felons to register, and now it's the felons who have been charged with voter fraud.
However, it remains clear that it's not the felon's job to determine their eligibility to vote, it's the state's job. And thus, it remains unlikely that these felons will be prosecuted for the crime of voter fraud. In this case, the state set up a system that was confusing and difficult to follow and the felons had a good-faith reason to think their voting rights had been restored.
Talk to a Tallahassee Criminal Defense Attorney Today 
Tallahassee criminal lawyer Luke Newman, P.A. represents the interests of those charged with crimes. Call today to set up an appointment and we can begin preparing your defense immediately.
Source:
politifact.com/article/2022/sep/09/floridians-felony-records-face-illegal-voting-char/