Family Pushes To Have Driver's License Suspended After Fatal Accident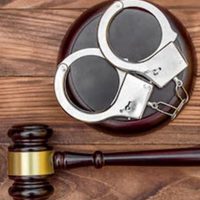 A Tallahassee woman is facing a major traffic infraction prosecution after she caused the death of an 11-year-old boy. The driver was cited for failing to stop at a red light and sending the child airborne while his parents watched in horror. The parents are pushing to have the woman's driver's license suspended for ten years to life, but prison time for this accident is unlikely. Her attorney hopes to ensure that his client is not overcharged for what she did.
Before we unpack this situation, there are some things you need to understand. For a traffic infraction to rise to the standard of a criminal prosecution, there must be some element of either willful misconduct or culpable negligence. These two terms are associated with negligent homicide and manslaughter. In Florida, vehicular homicide and DUI manslaughter are two examples of traffic infractions that give rise to criminal prosecutions and prison time. The minimum sentence for vehicular homicide is 4 years, the same as it would be for DUI manslaughter. However, in this case, the woman was not charged with vehicular homicide. Instead, she is being civilly charged with running a red light. Below, we'll discuss how prosecutors prove vehicular homicide in fatal accidents.
What is culpable negligence? 
Culpable negligence is a legal term that applies to criminal law. As an example, let's say you're playing with a gun, it goes off, and kills someone across the street. You didn't mean to kill the person, but you didn't exercise a reasonable amount of care when operating your weapon. In this case, the recklessness of your behavior cost someone their life. While it's not the same as maliciously ending the life of another person, you didn't really care about who was harmed.
Vehicular homicide is similar to DUI manslaughter in terms of sentencing and proof requirements. However, the police can't always prove that a driver was under the influence at the time of an accident. If they can prove that the driver was operating their vehicle recklessly, however, then they can still charge them with a similar crime. However, the recklessness must be extraordinary. For example, racing your car would be an example of reckless driving. In a recent case, a man drove up on the sidewalk to pass another vehicle and ended up striking several children. A mere traffic infraction is not enough to prove culpable negligence which is why this particular woman is not being charged with vehicular homicide.
Now what? 
The situation for the family is patently unfair. They lost their 11-year-old son in front of their eyes and now have to deal with the horror for the rest of their lives. However, the trauma of the event is not cause to convict someone of a crime they did not commit.  Not all tragic and unfair situations are crimes. The prosecutors would need to establish that the driver was drunk, or otherwise did something that showed her consideration for the safety of others was the last thing on her mind. There just isn't enough evidence to prove vehicular homicide.
Talk to a Tallahassee Criminal Defense Attorney Today
 Tallahassee criminal lawyer Luke Newman, P.A. handles cases involving vehicular homicide and DUI manslaughter. Call today to schedule an appointment and we can begin discussing your defense strategy immediately.
Source:
wsvn.com/news/local/miami-dade/family-of-11-year-old-who-died-after-being-struck-by-car-wants-driver-to-have-strictest-punishment/