Fake Doctor Sentenced For Scamming Women Using Online Dating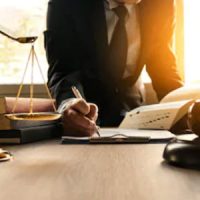 A man who misrepresented himself as a physician in order to attract women on the internet has been sentenced to 9 years for identity theft, wire fraud, and related crimes. The Tallahassee native was accused of defrauding over 30 women of more than $1 million. He will spend the next 9 years in prison and be required to pay $1.2 million in damages to the victims.
Romance scams remain a popular means of defrauding an unsuspecting public of their hard-earned money. Lonely women online are duped into these schemes as fraudsters build a rapport with them over months.
What is a romance scam and how does it work?
 Romance scammers will target individuals who are looking for love. They are quite gifted at manipulation and create trust between themselves and the victim. Once that trust has been established, they begin asking for money, favors, or property. The scammers will profess love and propose to meet with the victim, but that generally never happens. Scammers usually tell victims they are out of the country when something weird happens like an injury or a legal problem. They ask for money to reconcile the problem, but the problem doesn't really exist. In some cases, the victim will turn over their bank account information to help the perpetrator deposit money. Once their information is stolen, their account is drained. In other cases, compromising photos are used to extort money from the victims.
Who is targeted? 
Anyone with money, but the most likely victim pool is women over the age of 50. These aren't just individual actors who are defrauding romance seekers, but criminal organizations that profit based on this type of fraud. Once a victim has been successfully targeted, they will be added to what's called a sucker list and targeted over and over again.
Generally speaking, anything that is highly desirable can be mined for this type of fraud. Individuals are suckered into paying for services all the time because they believe it will help them fulfill their dreams. Romance is just one attack surface for these individuals.
What is a crime? 
Fraud is the crime of misrepresenting yourself to acquire money, property, or anything else from someone else. In other words, if you dupe someone into sending you money because you have a medical emergency in Cambodia, you are committing fraud unless you have a medical emergency in Cambodia. Often, numerous victims accrue while law enforcement connects the dots. When there are 30 victims, law enforcement has a lot of dots to connect. They will use photos and even the sort of language you use to link you to multiple frauds. That's what happened here.
Talk to a Tallahassee Criminal Defense Attorney Today 
Tallahassee criminal lawyer Luke Newman, P.A. represents the interest of those who are charged with crimes. Call today and we can begin preparing your defense immediately.
Source:
justice.gov/usao-ndfl/pr/purported-surgeon-sentenced-9-years-federal-prison-romance-scam-involving-online-dating