8 Indicted For Bank Fraud, Criminal Conspiracy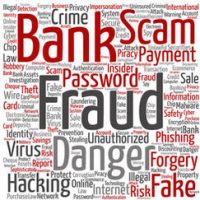 Eight South Florida defendants are facing charges that they stole routing and account numbers for the purposes of fabricating forged checks, depositing the money into their own accounts, and using it for personal gain. The indictment lists 30 counts against the defendants. While the press release does not specify what these charges are, we can guess that they will be facing one count of bank fraud for each fraudulent check, along with forgery, uttering forged documents, aggravated identity theft, and money laundering.
While fraud charges don't necessarily have super-long sentences, the federal government will stack them for each individual instance of fraud. That means that for every check that was illegally forged and cashed, the defendants can be facing one count of bank fraud. On top of that, since they forged checks, they will be charged with one count of forgery for each forged check. On top of that, they will face one count of "uttering" forged documents for every check that was submitted to the bank. It keeps going. They will face one count of aggravated identity theft for each routing number and account number they stole. They will face further charges for laundering the money after it was stolen. Lastly, they will face a charge of criminal conspiracy for planning and executing the fraud.
Federal bank fraud charges 
18 U.S. Code § 1344 defines bank fraud as any attempt to defraud a financial institution. It also includes any attempt to defraud one of their customers using the apparatus of the bank. The maximum penalty for bank fraud is 30 years in federal prison. However, the maximum sentence is rarely imposed. Instead, federal judges use a chart and each crime is assigned a specific number of points. In the case of fraud, the crime has a base point system of 7. Points are added on the basis of how much money was stolen, the victims involved in the case, the means by which the fraud was actuated, and other factors. So, assuming they are in the range of 10 or 11 total points, they would face a minimum of 8 years on each bank fraud count, assuming the judge applies the sentencing table (which they do in 50% of cases).
Aggravated identity theft 
The stealing of personal information is in and of itself a crime. The use of personal information to deprive others of their assets is also a crime. Aggravated identity theft usually adds an extra 2-year sentence to other allegations of fraud. That means that each defendant would be facing 10 years on each count, and that's not including the money laundering charges or the criminal conspiracy charges.
Contact a Tallahassee Criminal Attorney Today 
If you've been implicated in a white-collar crime, the charges can add up quickly. Call the seasoned Tallahassee criminal attorneys at the office of Luke Newman, P.A. today to discuss your situation in more detail and allow us to begin preparing your defense to the charges.
Resource:
justice.gov/usao-sdfl/pr/eight-people-charged-south-florida-federal-bank-fraud-money-laundering-case