Ruan V. The United States: Opioid Lawsuits Against Doctors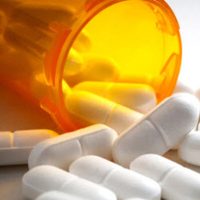 One of the groundbreaking decisions that was dwarfed by the overturning of Roe v. Wade was a Supreme Court decision that made it more difficult to convict doctors in opioid-prescribing lawsuits. Today, there are several doctors all over the United States that are either facing charges related to the unlawful prescribing of opioids or have already been convicted of these charges.
To be sure, some of these doctors belong in prison for all of the care they showed their patients. In some cases, more than a dozen patients died while their doctor did nothing but sign prescriptions. In other cases, it isn't clear that the doctor did anything wrong. Perhaps they were misguided, but there was no intentional misconduct or desire to enrich oneself off of addicted patients.
One lawsuit filed by the United States against a doctor, Ruan v. The United States, alleged that a negligent doctor harmed patients by over-prescribing opioids. However, SCOTUS decided that in order to prove a criminal act occurred, the doctor must knowingly prescribe the opioids in a manner that is inconsistent with the prevailing medical science.
The problem is that the opioid companies marketed their products as being "less addictive" than previous generations of opioids. It is, therefore, possible for many doctors to argue that they were prescribing the drugs in a manner they deemed appropriate given the information they had. However, some local governments are still targeting pain doctors for prosecution. The latest Supreme Court decision is likely to derail many of those prosecutions.
Now what? 
Juries are being asked to determine whether or not doctors filled out prescriptions in "the usual course of their medical practice" or for a "legitimate medical reason". These terms are ill-defined under the law and now, juries are being instructed that there is no standardized definition for either.
To determine if medical malpractice occurred (which is not a crime, but a tort), the doctor's conduct is compared to the prevailing standard of care for the profession. If the doctor has deviated from the prevailing standard of care, then a determination of medical malpractice may be found. If the doctor did not deviate from the prevailing standard of care, then the patient may not file a lawsuit, even if they are injured.
By and large, the majority of lawsuits filed against doctors have been of the tortious variety and not the criminal variety. So when would a state government actually win a lawsuit against a doctor?
There may be one case in New York in which a doctor is being accused of over 10 counts of murder for prescribing opioids from his vehicle without the proper specialty in pain management. In that case, the doctor made no effort to provide the prevailing standard of care.
Talk to a Tallahassee Criminal Defense Attorney Today 
Luke Newman, P.A. can help Tallahassee residents fight federal charges or file appeals. Call our Tallahassee criminal lawyers today to schedule an appointment and we can begin discussing your options immediately.
Source:
naag.org/attorney-general-journal/opinion-ruan-v-united-states-20-1410/#:~:text=States%2C%2020%2D1410-,Ruan%20v.,acted%20in%20an%20unauthorized%20manner.