Florida Keys Couple Faces Charges for Capitol Breach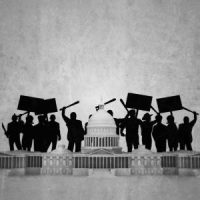 A couple from the Florida Keys is facing charges related to the January 6th, 2021 breach of the capitol. If you remember, the incident caused widespread panic among congressmen when a protest turned into a riot. The protesters fought through a police barricade and injured several officers who were trying to maintain control of the situation. Many individuals have already been charged and several are facing prison sentences.
Police have scoured through hours of social media videos and pictures to find individuals who engaged in disorderly conduct during the protest-turned-riot. Now, two Marathon residents are facing federal charges related to the capitol breach. A 51-year-old man is charged with resisting, impeding, or assaulting officers with a deadly or dangerous weapon. His wife, who is 47, is also facing misdemeanor charges related to her conduct during the riot.
Analyzing the January 6th prosecutions
 1,033 rioters and more have been arrested for disorderly conduct, assaulting officers, or other conduct committed during January 6th. 277 of those have been sentenced and are behind bars for crimes committed that day. 113 individuals have been sentenced to house arrest.
Stewart Rodes received the longest sentence of any of the rioters. Police say that he planned a seditious conspiracy to derail the process of transferring power over the Democratic incumbent Joe Biden. He is one of 14 defendants to face charges of seditious conspiracy. As an affiliate of the Oath Keepers, federal authorities believe that Rhodes helped put a plan into motion to descend on the capitol. Kelly Meggs, also an Oath keeper, was sentenced to 12 years for seditious conspiracy.
Peter Schwartz, a Pennsylvania native was sentenced 14 years in prison on similar charges to the defendant mentioned above. Police say that Schwartz assaulted police officers with a dangerous weapon. He faced four felony counts for his part in the January 6th riots.
As of now, several individuals are facing long prison sentences for their role in the January 6th riots. Federal prosecutors have only recently begun convicting the most serious offenders of that day. Many of the first cases were settled with guilty pleas for minor offenses such as disorderly conduct. However, those accused of assaulting officers or planning the riots faced much stiffer sentences.
Thomas Webster, a former New York police officer, was also sentenced to 10 years for assaulting an officer. Webster attempted a self-defense argument in his own defense. He was the first of the January 6 suspects to do so. A jury rejected his argument because he tackled an officer and grabbed their gas mask.
Jessica Watkins was given 8.5 years for her role in the January 6th riot. She is an army veteran and a member of the Oath  Keepers. Police say she encouraged members of the group to push past police and helped organize a group to descend on the capitol.
Talk to a Tallahassee Criminal Defense Attorney Today 
Luke Newman, P.A. represents the interests of those who have been charged with serious crimes in Tallahassee. Call our Tallahassee criminal defense lawyers today to schedule an appointment and learn more about how we can help.
Sources:
politico.com/news/2023/05/30/january-6-arrest-sentencing-00099158
cbsnews.com/miami/news/florida-keys-couple-facing-charges-in-jan-6-capitol-breach/