Boater Faces Charges Over the Death of a Teenage Girl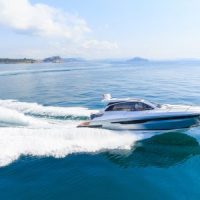 A man is facing serious charges after a boating accident led to the death of a 17-year-old girl. According to the Florida Fish and Wildlife Conservation Commission (FWC), a boat carrying 14 people (twelve juveniles and two adults) capsized after it hit a channel marker. The ensuing accident ejected members of the boat into the water. Good Samaritans and multiple agencies were able to rescue most of the individuals. However, one 17-year-old died as a result of the accident and two others were seriously injured. Now, the boat owner is being charged with her death.
Police have charged the suspect with multiple counts, but have yet to announce what specific charges are being filed. It seems likely that the defendant will face charges of boating while intoxicated, but that has yet to be announced.
Boating while intoxicated 
Florida Statutes 327.25 makes it unlawful to operate a boat with a BAC of over .08. The rules for boaters are very similar to those of drivers. An individual under the age of 21 is not allowed to operate a boat with any alcohol in their system. A boater can also be charged if the arresting officer believes that they are under the influence of drugs. This includes even prescription medications that may have a mind-altering effect.
Causing a death while operating a boat under the influence of drugs or alcohol mirrors DUI manslaughter charges. DUI manslaughter is charged when an intoxicated person causes the death of another individual while under the influence of drugs or alcohol. Police in these situations move quickly to ensure that the individual is given a tox screen. In the case that police find that the suspect was under the influence of drugs or alcohol and caused a death related to their poor driving, they can be charged with a second-degree felony.
In many cases, it is a defense to say that the suspect who was charged with driving the boat wasn't in control of the boat at the time of the accident. It can be difficult for police to establish who the boat operator is in relation to other parties on the boat. In this case, one of the two adults has been charged but we don't know what specific charges he will face. The law has two choices. They can either charge him with DUI manslaughter, which requires that they prove he was under the influence of drugs or alcohol. Or, they can charge him with vehicular homicide which only requires them to prove gross negligence. In some cases, police will charge a suspect with both, but the suspect can only be convicted on one of those charges.
Talk to a Tallahassee DUI Lawyer Today 
Luke Newman, P.A. represents the interests of Tallahassee residents who have been charged with DUI, BUI, or related crimes. Call our Tallahassee criminal defense lawyers today to schedule an appointment and we can begin representing your defense to the charges immediately.
Source:
cbs12.com/news/local/fwc-george-ignacio-pino-miami-driver-faces-charges-after-fl-boat-crash-claims-young-life-luciana-fernandez-leaves-multiple-injured-biscayne-bay-august-11-2023