Federal Judge Rules "Disorderly Conduct" Charges Against Students Overly Broad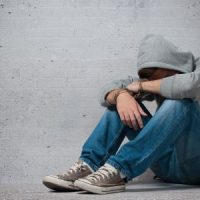 That which is not compulsory is prohibited. That which is not prohibited is compulsory. While some might advocate for such a system of governance, you won't find too many of those in America. Yet petty tyrants can often impose rules on those within their authority, charge them under those rules, and sometimes even convict them, even if the law itself is illegal. A judge can review the case and vacate the conviction, but it's only after you've been put through the expense and inconvenience of defending yourself.
Now, South Carolina students are fighting back after they have been charged with disorderly conduct and disturbing a school for routine misbehaviors that would otherwise not be crimes. Further, the statistics appear to indicate that Black students were charged more frequently for "loud behavior" than their white counterparts.
Generic laws and racism 
Laws cannot be generic. They cannot be left open to interpretation by police officers. The role of interpreting the law is confined to the judge. Overly broad, omni-interpretable laws allow racism to play-out in American courts. In this case, the students were able to present evidence that the laws were being applied to Black students with more frequency than white students. This is what created a civil rights issue.
The law at issue was targeting cultural factors endemic to the Black population. This underpins extraordinarily high discipline rates for students of color across the United States, both in schools and in society at large. Essentially, Black students are given a shorter leash than their white counterparts.
What is disorderly conduct? 
Technically, disorderly conduct can be interpreted as any breach of the peace. It's a catch-all for acts that cause fear or panic out in public. In some states, disorderly conduct is charged as an infraction—not even a crime—and the equivalent of a parking ticket. In other states, disorderly conduct can be charged as a felony with real prison time. Because of the generic nature of the law, it acts to criminalize various acts that breach the peace. Are Black students who are socializing too loudly really breaching the peace?
Well, maybe. Students have a right to phone in complaints against other students who are keeping them awake. However, the police don't need to charge these students with a crime for their conduct. In cases where the students fail to respond to a direct request to reduce their volume, then you may have an actual crime. In cases where the cops show up and charge everyone with a crime, you're crossing a line.
Talk to a Tallahassee University Disciplinary Lawyer Today 
Students have a right to be represented at student disciplinary hearings. The Tallahassee criminal attorneys at the office of Luke Newman, P.A. understand that your future could be on the line. Call us now and we can begin preparing your defense.
Resource:
edweek.org/leadership/law-against-disorderly-conduct-in-schools-led-to-unfair-student-arrests-judge-rules/2021/10