Disciplinary Hearings Related To Alcohol Abuse In Florida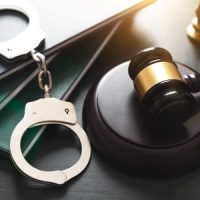 Essentially, anything that it's illegal to do off-campus, it's illegal to do on-campus. Even student conduct committed off-campus could give rise to disciplinary actions by a university. Among the most common disciplinary actions that students face are those related to alcohol. If a student is arrested, the arresting agency will sometimes send a copy of the arrest records to the university. Even if criminal charges are dropped against the student, he or she may still face independent discipline from the university.
This places students in an awkward position of defending themselves both from criminal charges brought by the State of Florida and from civil complaints initiated by the University. The consequences of a university disciplinary hearing can actually be more impactful and long lasting than those involving a minor, misdemeanor case brought by the State of Florida. That's because disorderly conduct, public drunkenness, and other crimes are recognized and treated in court as the low-level misdemeanors at the most. However, the university can rob you of your future for a minor event.
Florida penalties for alcohol-related offenses by students 
The most common punishment for underage drinkers is a $100 fine, 10 hours of community service. However, because the crime is considered a misdemeanor, you can actually spend 60 days in jail and be fined up to $500.
University penalties for alcohol-related offenses by students 
Chances are good that you won't be bounced from the university after your first offense. However, subsequent offenses do require academic consequences. These can include probation, suspension, or the loss of academic privileges. On a first-time offense, you may be required to get substance abuse counseling or complete a substance abuse program.
While being visibly drunk on campus is enough to garner an infraction, most students actually commit other crimes while they are drunk. It's largely because even those who are drunk won't appear "visibly" inebriated and police won't care about how inebriated they are until given a good reason to care.
In other words, most students don't face university disciplinary panels related to mere drunkenness. They face disciplinary panels for what they do while they're drunk and get nicked with an extra charge for simply being drunk.
Are you facing charges as a student? 
Some criminal defense lawyers handle university discipline cases. This is because the students often face dual prosecutions from the state and the university. In these cases, it helps to have a lawyer who can make arguments in front of both a court and a university disciplinary committee where the rules are likely to change drastically. It will save you money to have one attorney handle the entire case as opposed to a criminal defense attorney handling your court case and a university discipline advocate handling your disciplinary hearing. Call Tallahassee criminal attorney Luke Newman, P.A. today to schedule an appointment and discuss your situation in more detail.